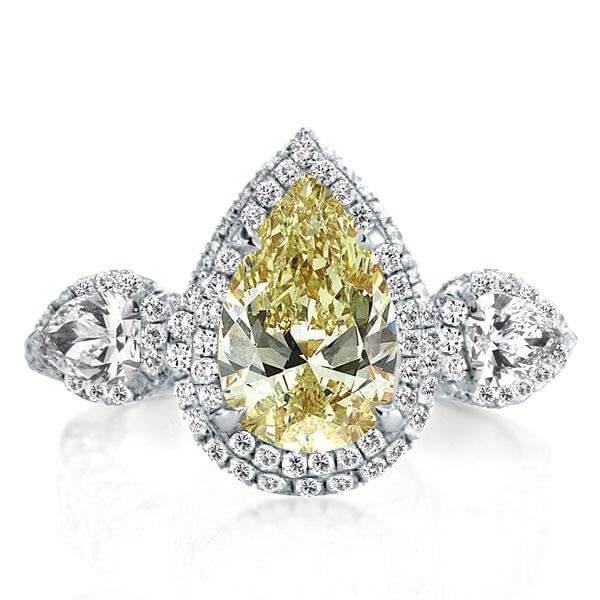 So you've found your perfect partner, now it's time to find that perfect fit. Guys...don't be surprised if your significant other has already added a link to her dream ring or women bridal set on your favorites tab or sent it out to all of her best friends. But one thing she maybe hasn't chosen is her matching band(s) that she will want to one day stack onto that engagement ring. No need to start sweating...the diamond experts at Italo Jewelry have you covered. We know that the last thing you need is another item to add to your list, so we've put together this guide to help you find the perfect wedding band and stackable ring options to cover you from wedding day to your first anniversary, birthdays to push presents.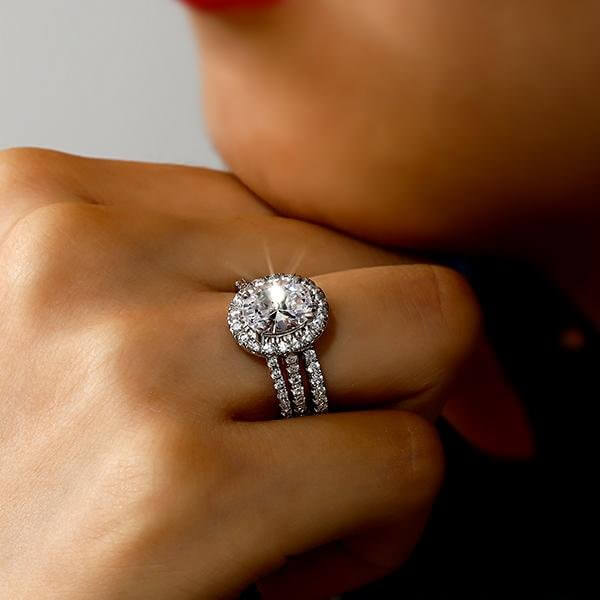 Hands down the easiest way to purchase an engagement ring are to go ahead and purchase a complete women bridal set. Not only are these two rings made to fit perfectly and bring cohesion to the ring finger, but it means two matching dream rings for her and killing two birds with one stone for him -- a win-win in our book!
With 386 different bridal set choices, you'll be sure to find the exact match that your new life partner will love. Choose from various styles like our more classic Halo Bridal Set. Or go a bit more modern with our Double Pear Shaped women Bridal Set (pictured).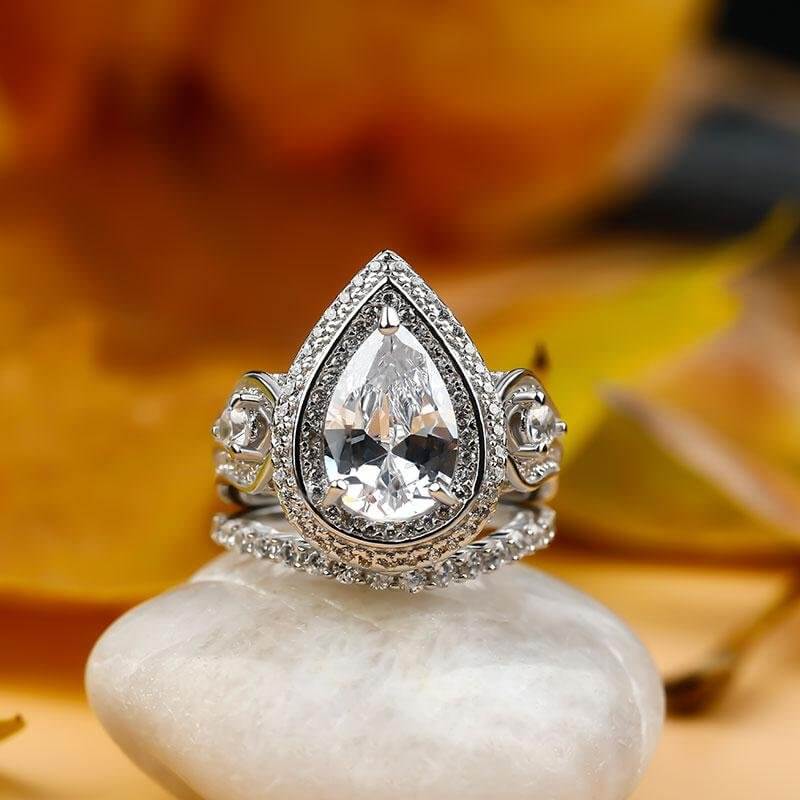 Want that ring to really pop? All of our women bridal sets have various options when it comes to color. Some offer the ring and band in white, yellow and rose gold. While others offer pops of color within the settings -- as you can see in the Double Pear pictured above.