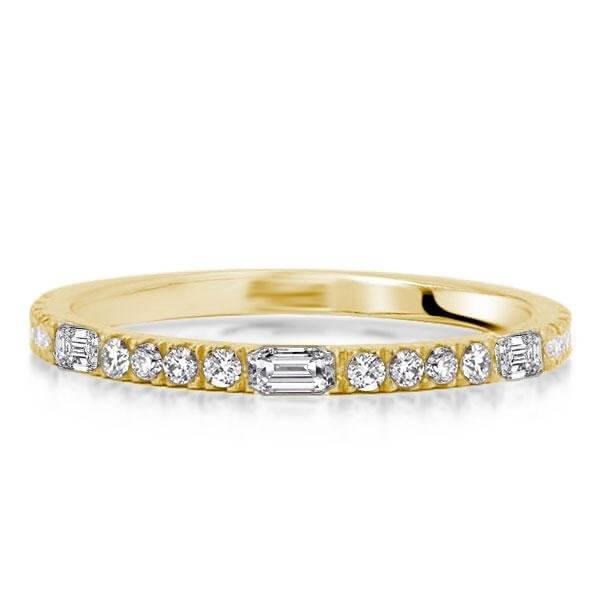 A wedding ring is a very sentimental piece to many women because it is something that will be worn by them for a life time. The preference of a woman's choice of ring is as unique as herself. So a considerable about of effort and time needs to be spent on choosing wedding bands for women. While some prefer a traditional ring, others may prefer a more stylish band.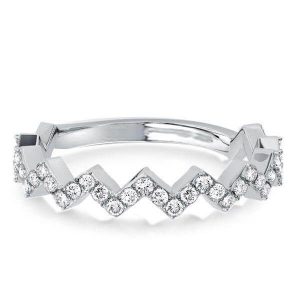 The wedding bands are the only jewelry that couples will choose together and wear throughout their life with each other. Selecting a band that both the partners love and feel will reflect their heart's desire will fill them with happiness.
Some women like to wear their engagement ring and their wedding band together. So choosing a style of wedding band that will complement the engagement ring will make them look more beautiful and also adds a lot of meaning to it.
Choosing wedding bands for women
There are a number of factors to be considered while picking out wedding bands for women like the type of metal the band will be cast out of. The choices range from precious metals like gold, white gold, platinum to metals like alternative metals like Titanium, Cobalt etc.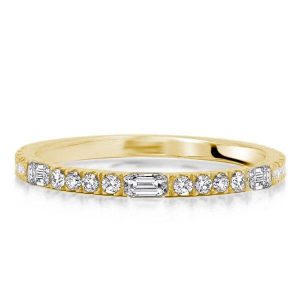 There are a good number of choices available for the center piece as well from precious gems like diamonds, rubies, sapphires etc., to non-precious gemstones. The intricate styles and patterns around the band need to be chosen too to compliment the head stone and other mix of gems.
Make the budget and start the search early so that there is enough time to plan and go through all the choices and choose a combination that best suits the lady's lifestyle and tastes.
Another great choice is to customize the design of the wedding band and have it made according to any design or style that your fiancé likes. Like mentioned above there is also the option of combining the wedding band and the engagement ring to complement one another.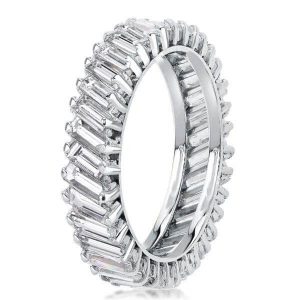 One other point to consider while making the wedding bands for women selection is that the rings of both the partners don't necessarily have to be a match. If the guy prefers a ring of platinum and the girl likes gold, both of them can choose the metal of their liking and still match the designs or even have completely unique rings that reflects their personalities.