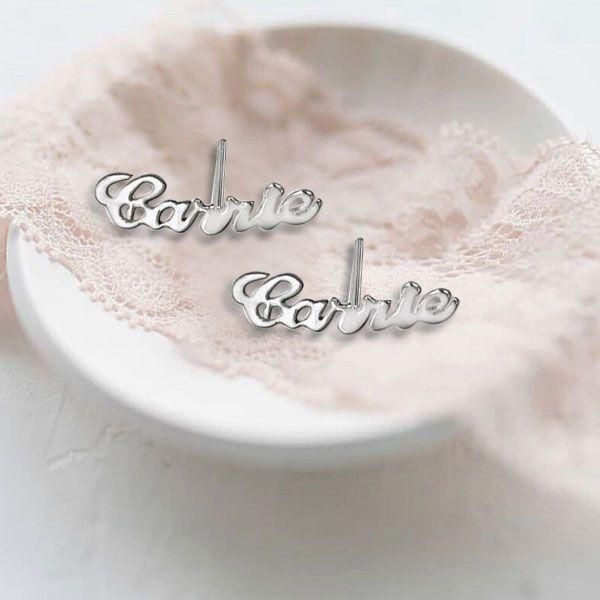 With Valentine's Day just around the corner, if you're feeling anxious about buying a gift for your loved one, don't worry, here are some tips on how to buy a gift for Valentine's Day. Buy jewelry for your loved one. This is an unforgettable gift to remember your love for your partner.
Set a budget for jewelry gifts, focus on your loved one's preferences, and examine the types of jewelry she already owns to find the right jewelry for her at a reasonable price. Here is italo's Valentine's Day jewelry for you.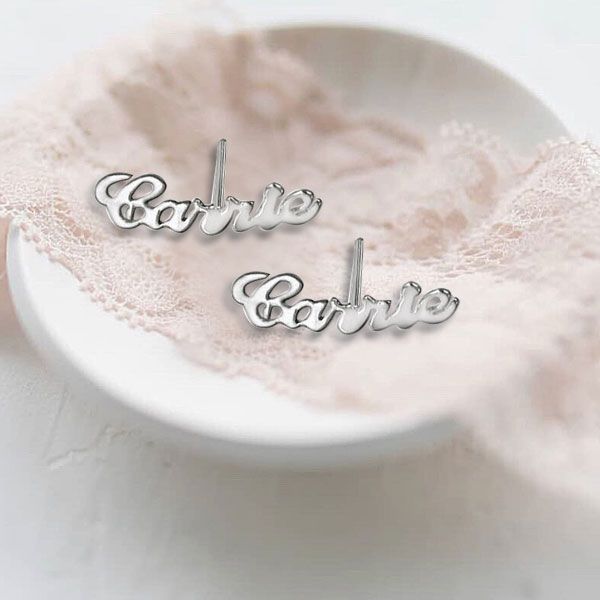 Surprise your loved one on this special day with a unique piece of personal jewelry.This personalized name stud earrings is made of 925 sterling silver mental,and weighs a total of 10.0g.
Multi Row Tennis Bracelet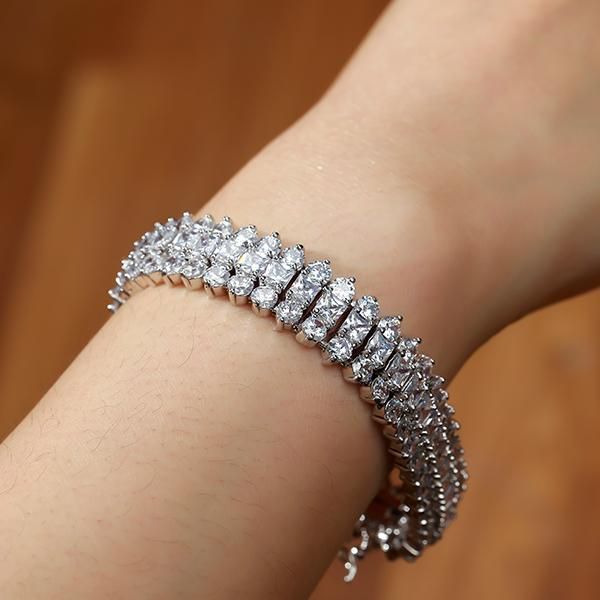 A classic look just for her, this multi row tennis bracelet is certain to take her breath away.This bracelet is linked together in three rows of white sapphire gems, and silver plated to complete the simple, yet dazzling look. The weight of the bracelet is at 26.19 grams, which meant any wrist actions while wearing them will be felt. The bracelet has a length of 6'', 7'', 8'', 9'' respectively.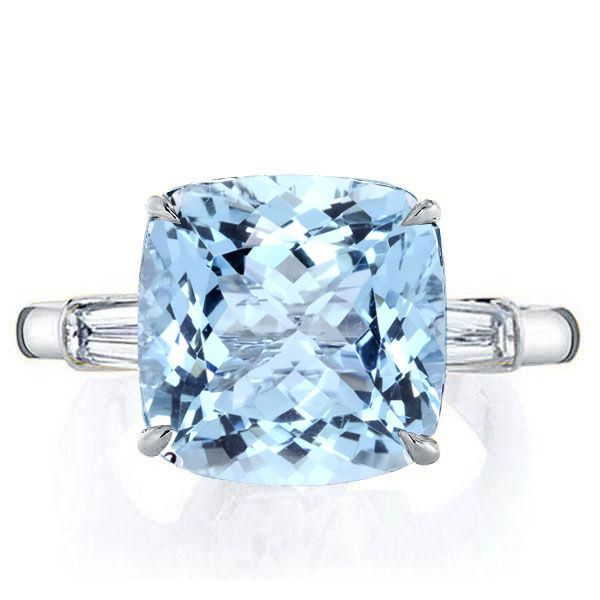 Make Valentine's Day the most special day of all by wearing a shiny and beautiful ring for your sweetheart.This Italo aquamarine ring is made of aquamarine blue&white cushion&baguette-cut sapphire gems with two prong stone setting that the center stone weight is 5.50 CT.It is made of 925 sterling silver mental,and weighs a total of 5.00g.More choices of Valentine's Day jewelry gifts are available at Italo Jewelry.