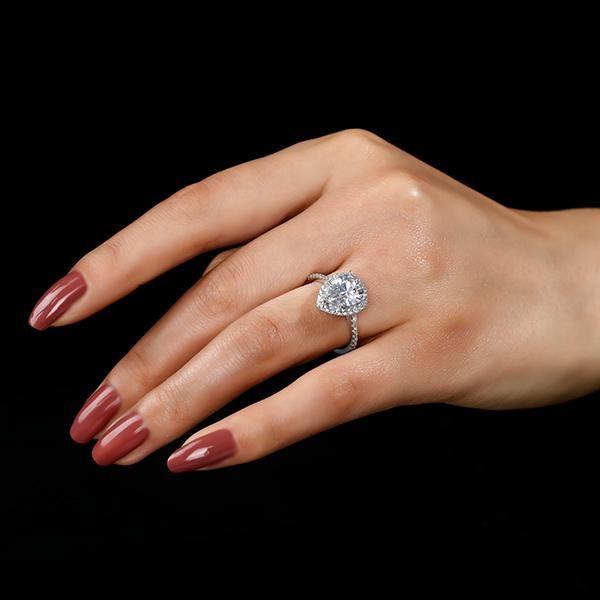 Halo Engagement Rings are a popular choice among both classic and modern brides - and it's for a good reason.
The halo ring is a style that first made its debut in the 1920. The setting itself features a central gemstone that is surrounded typically by diamonds, but other coloured stones can also be used. This helps draw more attention to the main piece and can give it a larger appearance.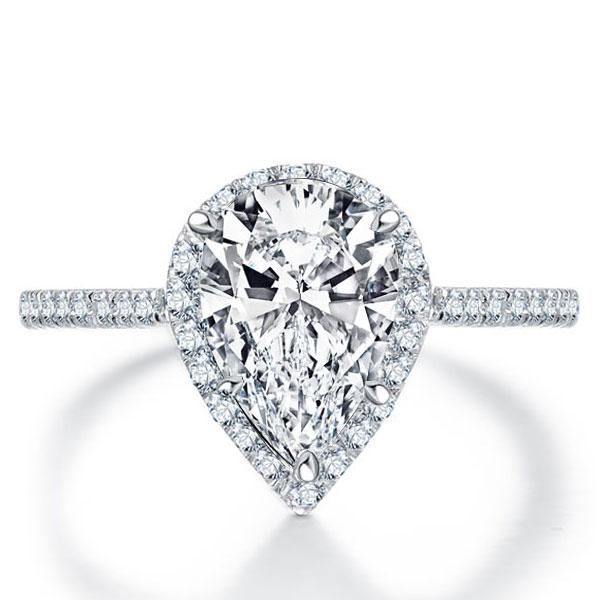 Halo Pear Created White Sapphire Engagement Ring
You will instantly recognize a halo ring by the selection of round pavé or micro pavé diamonds which encircles the center stone. The circle of smaller stones (which can also be faceted color gemstones) flash with light and focus attention back on the center stone to create a stunning sparkle.
With proper care, a halo engagement ring can last you a lifetime. That's great news, right?
What's more, the center stone can appear much larger in a halo setting and will make you feel like a queen. Trust me; you'll get tons of compliments every time you wear it.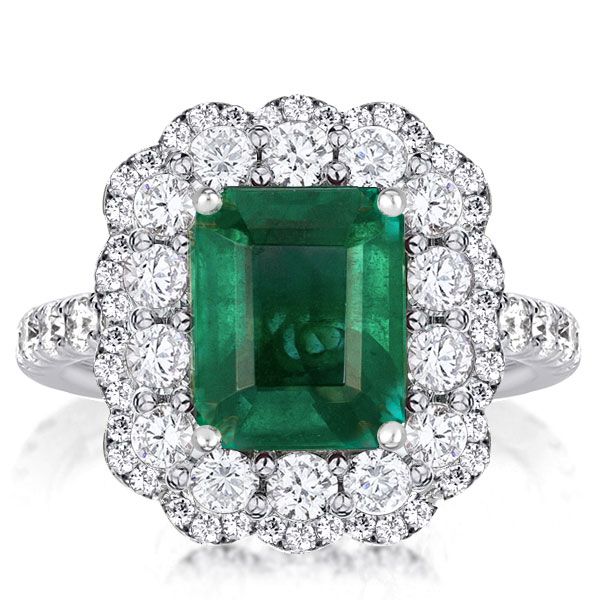 Vintage Halo Emerald Engagement Ring
With the ability to intensify the natural beauty of small and large diamonds alike, the Halo ring is a popular choice regardless of budgets. The design of the ring makes sure that diamonds of any size are constantly sparkling beautifully in natural light. While the halo ring can be traced as far back as the 1700, the style we know and love today holds more similarities to the trend that emerged in the 1920. The firm Art Deco inspiration was renowned for combining decorative design with a Gatsby aesthetic. Blending this vintage feel with modern day designs is what has kept the halo ring so popular over the past few decades. Even today, nearly 100 years later, this beautiful style is worn by loved ones across the world.