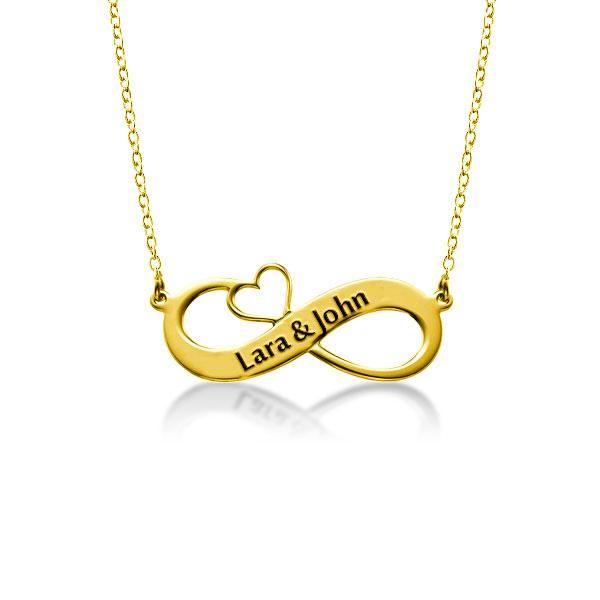 The meaning behind jewelry with an infinity symbol is lovely - it symbolizes eternity, empowerment and eternal love. The infinity symbol has no beginning and no end, it can mean different things, for example infinite friendship, love or a spiritual bond.
1655 is the year that the symbol was used for the first time in mathematics to show infinity, but the concept of infinity has existed since the 4th - 5th century BC. The symbol has been used for centuries in many cultures to show infinity in spirituality, love, infinite possibilities and power.
Therefore, this is a wonderful gift for loved ones, dear family members or friends. This is a feel-good word associated with positivity, strength, friendship and love. ITALO jewelry is a great way to tell someone how much you care about them and to show your dedication and emotion.
Continue browsing our collection of infinite necklaces to find a suitable gift for your lover
14k Gold Plated Engraved Infinity Necklace
Brand new stylish appearance with lovely heart-shaped decoration. This shiny infinity necklace is the perfect wardrobe match for all girls.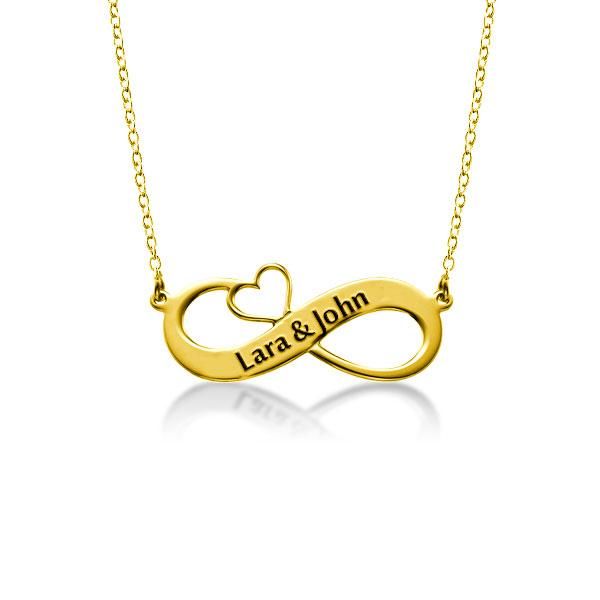 Rose Gold Footprint Infinity Name Necklace 
Bright rose gold is the best color to express love, with cute baby feet decoration. Buying this necklace for great mothers is a good choice.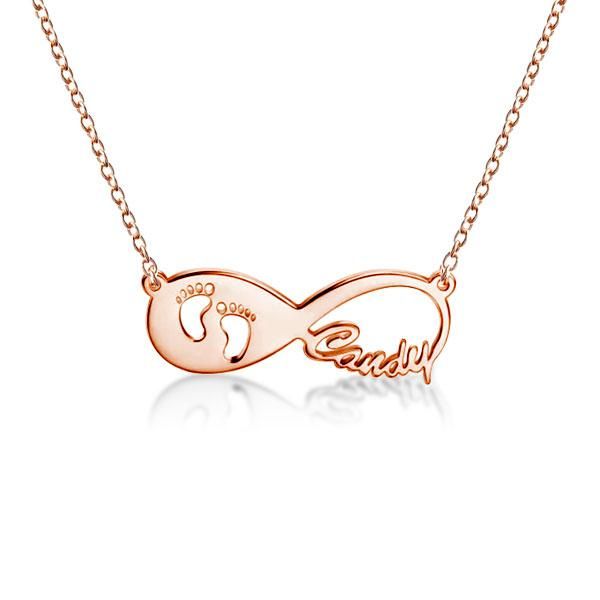 Silver Personalized Heart Birthstone Infinity Name Necklace
Simple and elegant styles never go out of style. The pink birthstone brings a lovely appearance, customize your gemstone, unique and personalized.