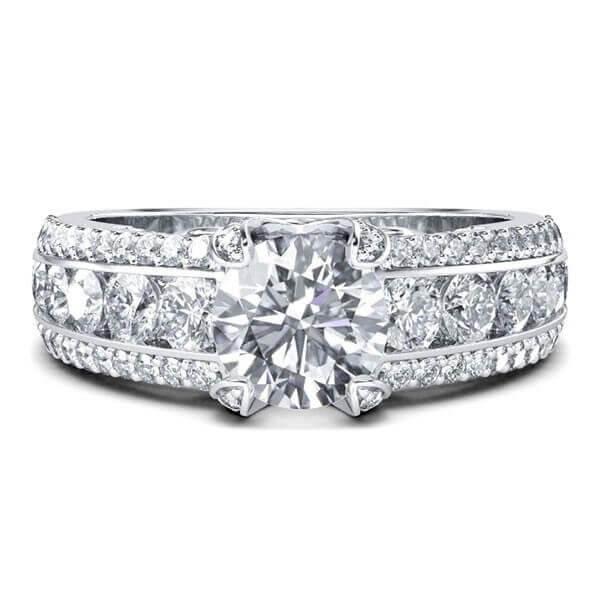 At Italo Jewelery, we feature an exquisite collection of best engagement rings in beautiful designs. Visit our website to be inspired to find the best engagement ring for your partner.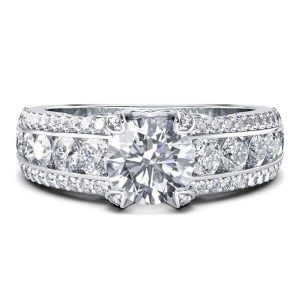 Best engagement rings are symbolic gesture of your love and commitment to your partner, and an engagement ring is the most famed icon of your special day when you make a commitment of life to your partner. Amid all the bustle surrounding your engagement day, choosing the perfect ring for your loved one may seem challenging.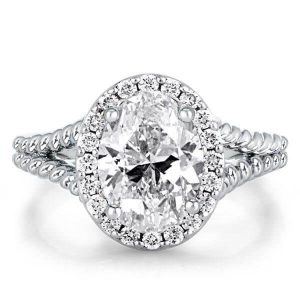 Buying an engagement ring depends on your budget and your partner's taste. Best engagement rings come in many designs, with classic solitaire rings to newer trends featuring diamonds of varied cuts and shapes. While the classic styles are a timeless tradition when it comes to engagement rings, many couples are not shy of experimenting with newer designs.
HALO ENGAGEMENT RINGS
Halo diamond rings are named so because these rings have a central round diamond, surrounded by a circle of smaller diamonds. This classic design incorporates a center diamond in a collection of round pavé diamonds. These pave diamonds impart radiance to the ring, and give it a glittery appeal, ideal for women that love showy rings. You can replace the center diamond stone with any other precious gem that your partner prefers. Halo diamond rings are considered a symbol of extravagance, and this style is worn by celebrities and royalty all over the world. Halo rings are vintage, yet have a contemporary look, and is a trending style in engagement ring designs.