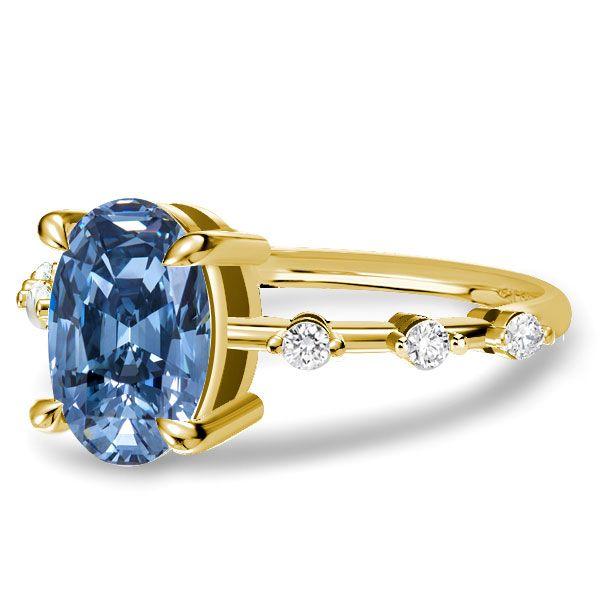 Oval cut engagement rings are a unique and elegant choice for future brides. These rings, distinguished by their elongated, symmetrical shape, have been growing in popularity due to their distinctive aesthetic and ability to flatter any hand. Combining the brilliance of the round cut with a stylish twist, oval cut rings offer a modern and sophisticated look that sets them apart.
One of the remarkable characteristics of oval cut engagement rings is their ability to create an illusion of length, making the wearer's finger appear slimmer and more elongated. This effect is amplified by the cut's large table or flat top surface, which reflects light beautifully, making the diamond appear larger and more brilliant than other cuts of the same carat weight.
Moreover, due to their symmetrical shape, oval cut rings are less prone to chipping, making them an excellent choice for those leading an active lifestyle.
Materials: From Sterling Silver to Gold Plating
925 Sterling Silver
Oval cut engagement rings made of 925 Sterling Silver are both beautiful and durable. Sterling Silver,  has a stunning bright luster that enhances the brilliance of the oval diamond. Moreover, its durability ensures the ring can withstand daily wear and tear.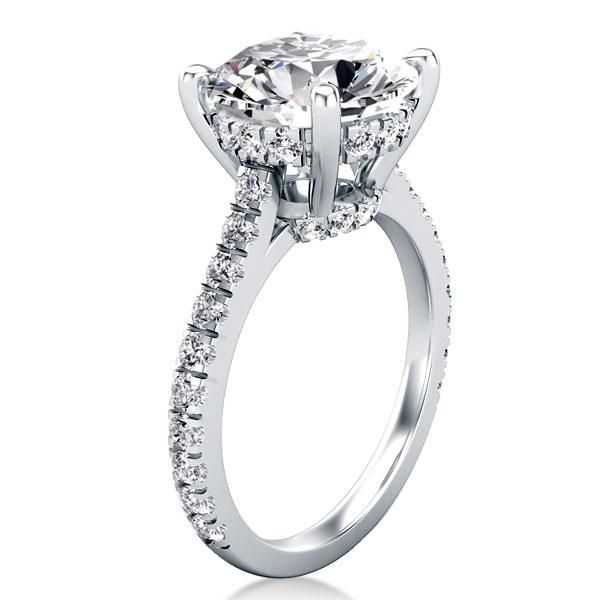 18K Rose Gold Plated Sterling Silver
An 18K Rose Gold Plated Sterling Silver oval cut engagement ring adds a romantic touch to the traditional design. The rosy hue creates a warm, feminine look that perfectly complements the oval diamond's grace. The gold plating adds an extra layer of protection to the sterling silver, increasing its resistance to tarnishing.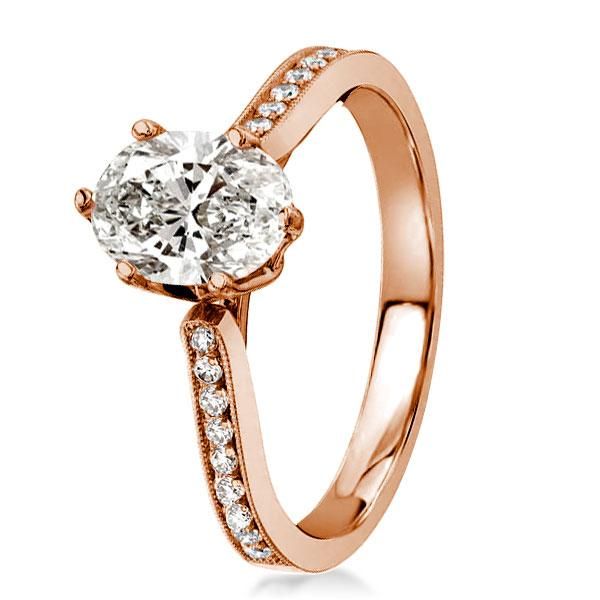 18K Gold Plated Sterling Silver
For a luxurious look, the 18K Gold Plated Sterling Silver option adds an opulent golden sheen to the oval cut engagement ring. This choice signifies a timeless elegance, harmonizing perfectly with the oval cut's modern and sophisticated design. The gold plating not only enhances the ring's aesthetic appeal but also provides added durability.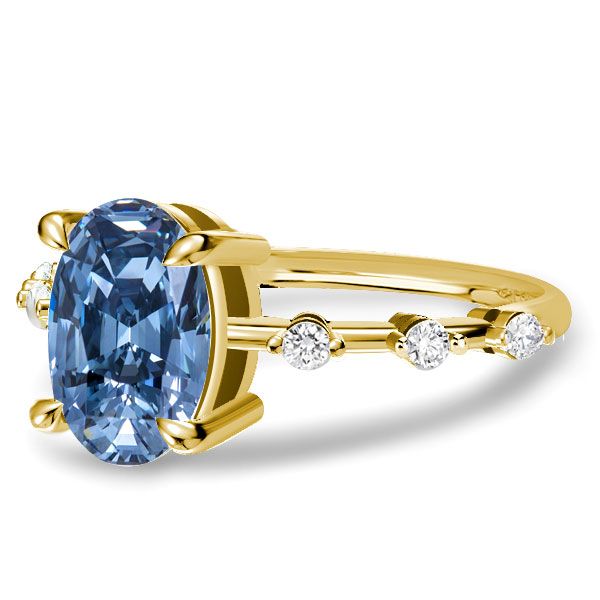 High-Quality Oval Cut Engagement Rings from Italo Jewelry
When considering oval cut engagement rings, Italo Jewelry should be your destination of choice. Renowned for its dedication to quality, Italo Jewelry offers an extensive selection of high-quality oval cut engagement rings, crafted with meticulous attention to detail.
Why Choose Italo Jewelry?
The reasons to choose Italo Jewelry for your oval cut engagement ring are numerous. From its commitment to quality and craftsmanship, excellent customer service, to its wide variety of designs and materials, Italo Jewelry ensures that every ring is as unique and special as the love it symbolizes. Moreover, its rings are designed with durability in mind, ensuring that they stand the test of time. By choosing Italo Jewelry, you're investing in a piece that will be cherished for a lifetime.