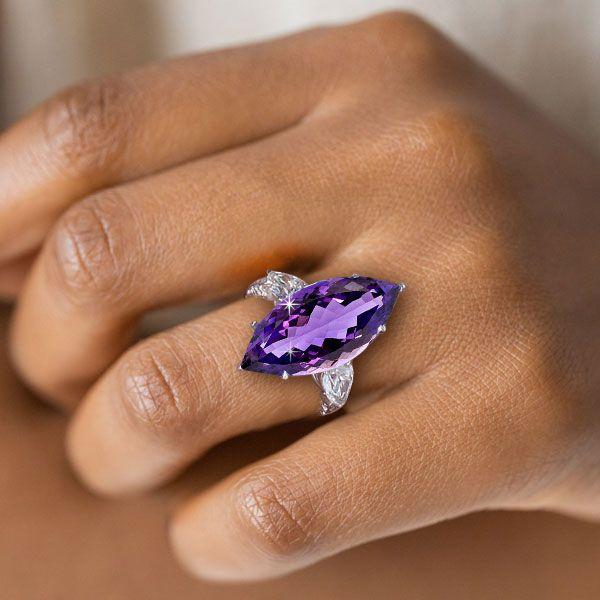 What is the Birthstone for February? It's amethyst! Amethyst jewelry is a top choice for birthday and Valentine's Day gifts in February.Amethyst has a long and rich history and has been used in religious and crown jewels for many years. Amethyst is often thought to relieve stress and drive away anger and fear.
Amethyst not only has a unique meaning as a birthday stone in February, its beautiful, elegant and noble color, and its ability to be casually matched with most jewelry make it the first choice for all jewelry pieces. Here are the exquisite jewelry styles made of amethyst brought by italo.
Amethyst Pendant Necklace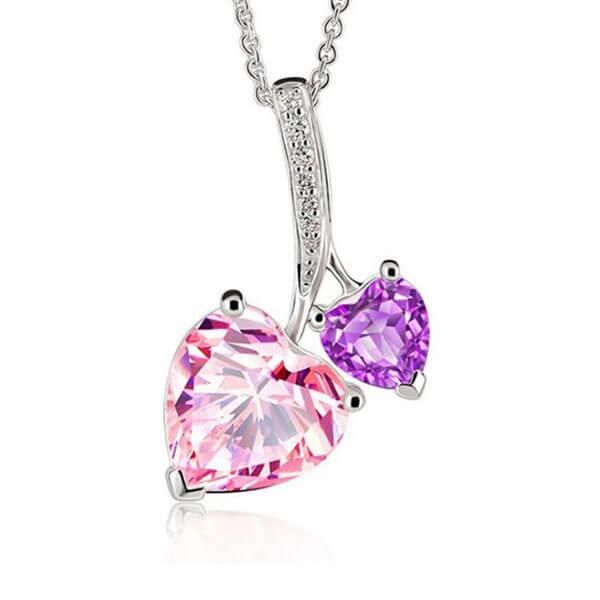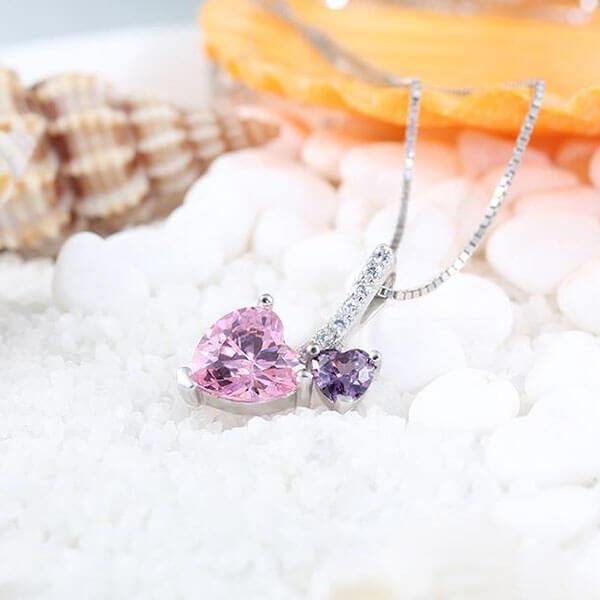 If you are looking for a February birthday stone jewelry gift for Valentine's Day, this cute and richly designed necklace is the perfect choice for you.This you & me heart design created pink & amethyst pendant necklace is made of pink & purple heart-cut sapphire gems with 3 prong stone setting .It is made of 925 sterling silver mental,and weighs a total of 3.05g.
Amethyst Ring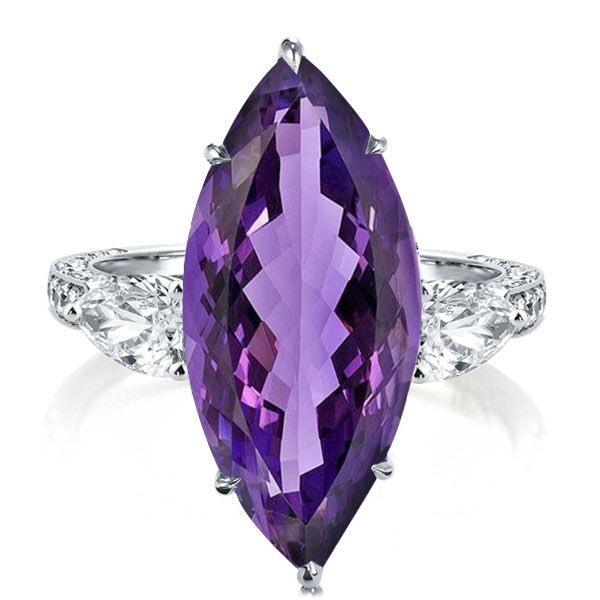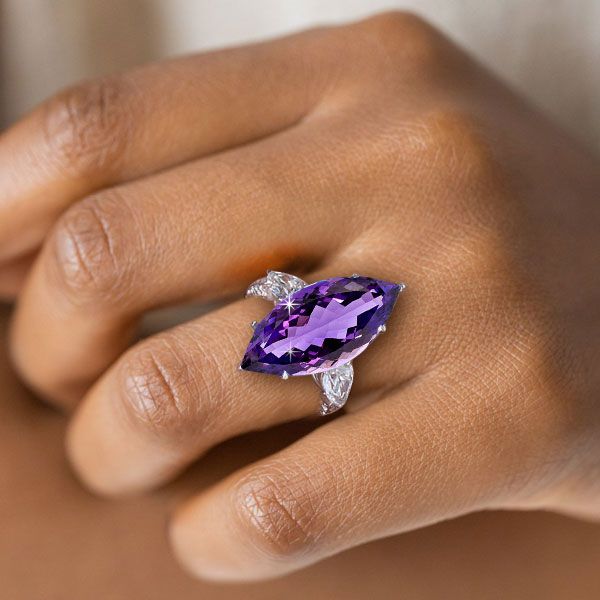 Noble amethyst paired with a unique personalized look is the perfect birthday stone ring for proposing on the upcoming Valentine's Day.This Italo amethyst ring three stone engagement ring is made of purple marquise-cut sapphire gems with a prong stone setting that the center stone weight of 8.00 CT, while its side stones are round & pear-cut with a prong stone setting.It is made of 925 sterling silver mental,and weighs a total of 8.12g.
Amethyst Stud Earrings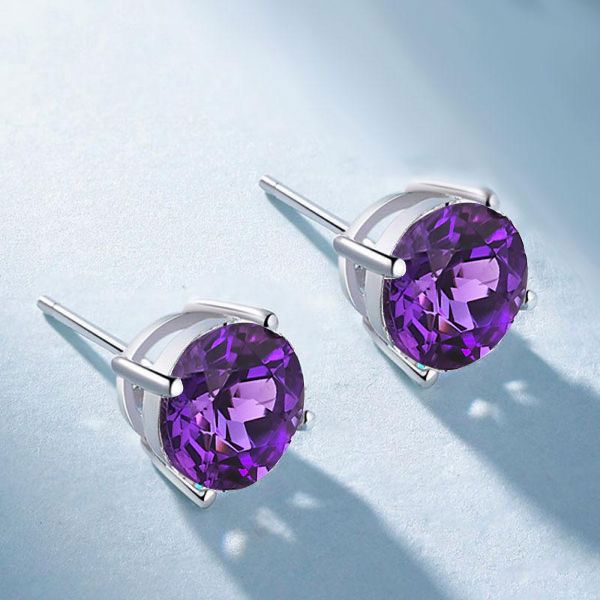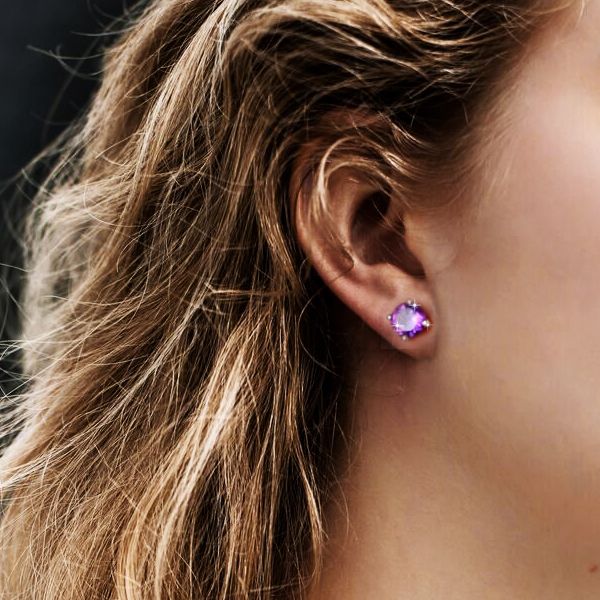 Classic styles never go out of style, and easy-to-design amethyst stud earrings add a touch of color to your ensemble, which can be worn with other styles of jewelry while creating a minimalist fashion effect.This classic 4 prong created amethyst stud earrings is made of purple round-cut sapphire gems with four prong stone setting that the stone carat weight of 2.00 CT.It is made of 925 sterling silver mental,and weighs a total of 3.10g.More choices of February birthstone jewelry are available at Italo Jewelry.