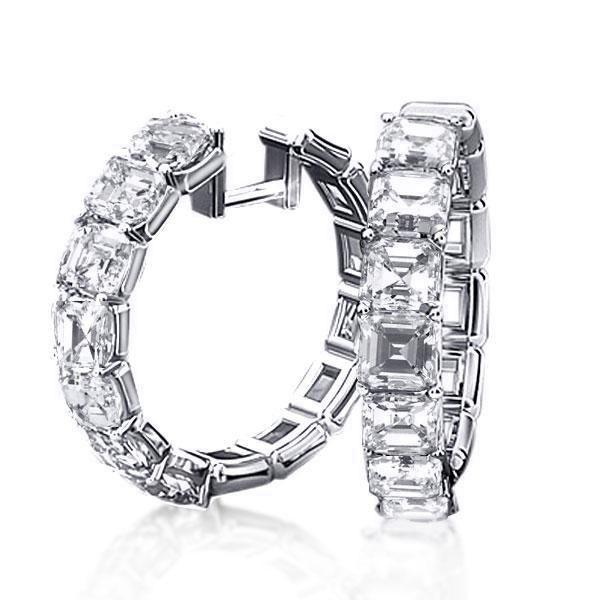 Knowing the proper earring back types may be crucial when you're shopping for earrings. The proper earring back types would help shoppers in deciding which earring back types would be the most suitable for them, this include the earring back types that are not only stylish but those that will provide the most comfort. Which is lots of jewelry enthusiasts find it helpful to be knowledgeable of earring back types.
Leverback  -This is one of the most popular earring back types with a mechanism of a wire that goes through the earlobe piercing and snaps shut at the back, hence the name leverback. Most people also prefer these earring back types. These earring back types are also known as fish hook back earrings.
Friction back - one of the most common earring back types, have adjustable parts for security and convenience. These earring back types are also commonly referred to as push backs.
Jumbo Backs - one of those earring back types with a threaded post, and is twisted around to the back of the earlobe. Also the earring back types to be known as the bigger version of friction backs.
Want to have more choices on earring back types, as well as visual references on earring back types? Visit the online jewelry shop, Italo Jewelry, where it is home to different varieties of jewelry ranging from wedding rings, necklaces, bracelets, and earrings. Not only do they have high-quality jewelry, but they also have these jewelry in different variations, as well as affordable!
If you want firsthand look on your choices and familiarize yourself more with different earring back types, head over to the official website of Italo Jewelry to keep yourself guided on different earring back types, and other jewelry designs!
Discover the different earring back types On Italo Jewelry
Luxury Halo Created White & Blue Sapphire Drop Earrings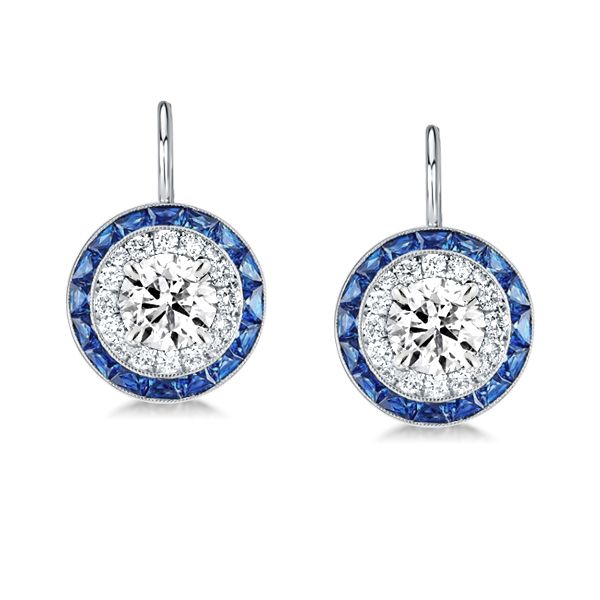 This drop earrings are the perfect accessories to complement beige, and monotonous outfit colors. The ring has both blue and white sapphire gemstones, with the blue color tracing the rims of the earrings, while the white takes up the inner circle of the earrings. It is round-cut, and its stone setting is pave. The stone weight of the earrings are at 2.00 carats, and a total weight of 4.2 grams. The earrings are also quite a standout in its size of 16.65 MM in width, and an astounding 28.00 MM in height.
Italo Classic 4 Prong Created White Sapphire Stud Earrings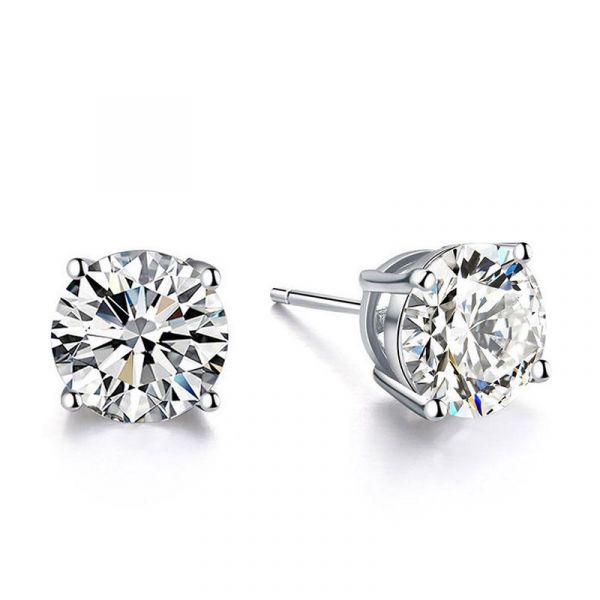 These elegant stud earrings feature round brilliant cut created sapphire in a four prong white gold basket setting. It is a classic, timeless design, and we can work with you to customize it until it's exactly what you've been envisioning.
The two created sapphires in this set are both round brilliant cut, and they're exactly one carat when taken together. The four prongs holding them in place come up from the base in clean, straight lines that help to complement the perfectly round shape of the created sapphires they hold.
Womens Asscher Cut Hoop Earrings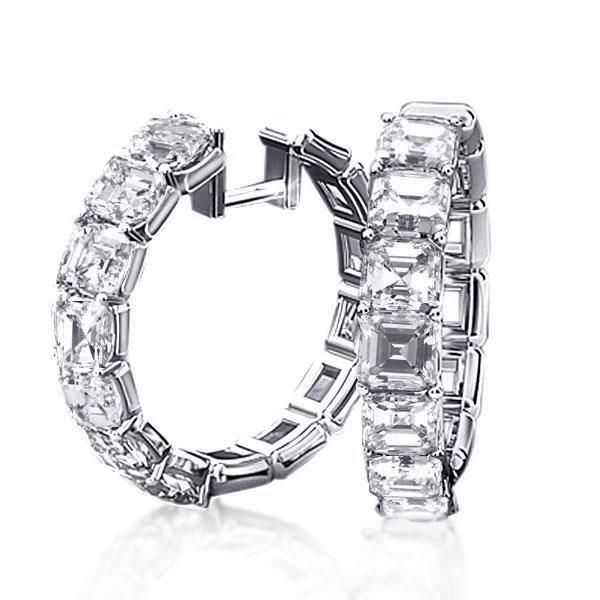 This Womens Asscher Cut Hoop Earrings has 24 white asscher-cut sapphire gemstones with a carat total weight of 2.00 CT., and a prong stone setting. The pair of earrings is also made of 925 sterling silver metal with a hinged hoop backing, and a height & width of 23.00 mm, a thickness of 4.70 mm, and a total weight of 18.00 g.