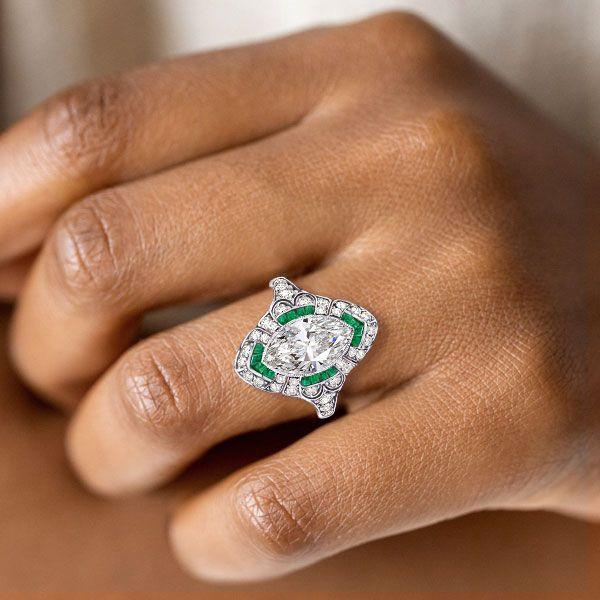 Delving into the World of Unique Marquise Engagement Rings
When it comes to finding that perfect symbol of love, nothing stands out quite like the unique marquise engagement rings. The ring's distinctive design and rich history make it an exquisite choice for those looking to blend tradition and style.
For centuries, the marquise cut has been admired for its elongated shape and sharp pointed ends. Tracing back to its origins, unique marquise engagement rings were inspired by the sultry smile of Marquise de Pompadour, a mistress of King Louis XV. Today, their historical significance is only a fragment of what makes them such a beloved choice. Opting for a unique marquise engagement ring speaks to a desire for something that intertwines both elegance and legacy.
The Allure of the Marquise Cut: Why is it So Desired?
There's an undeniable charm surrounding unique marquise engagement rings. Beyond its historical allure, the marquise cut has a practical advantage too. The extended shape can make one's finger appear more slender, a feature many find flattering. Moreover, the vintage appeal of the cut, reminiscent of eras gone by, draws in those who have a penchant for classic aesthetics.
How to Choose the Perfect Setting for a Marquise Engagement Ring?
Selecting the right setting is crucial when buying unique marquise engagement rings. A bezel or prong setting, for instance, not only enhances its elegance but ensures the diamond is securely held. For those seeking additional flair, integrating smaller diamonds or opting for eternity wedding bands can make the marquise centerpiece pop even more.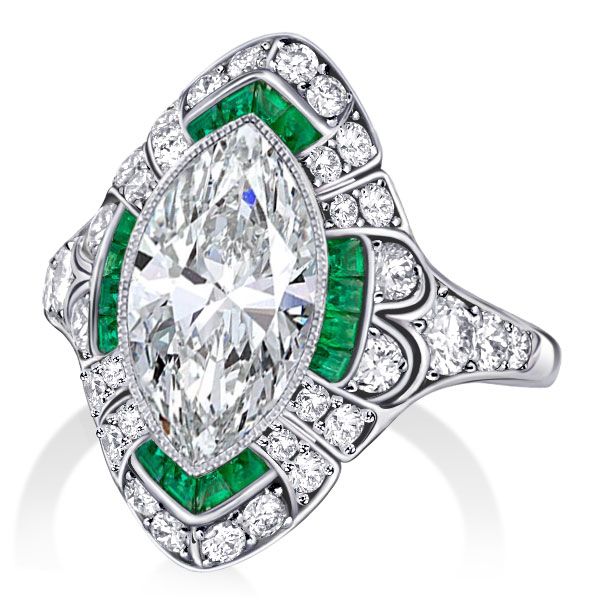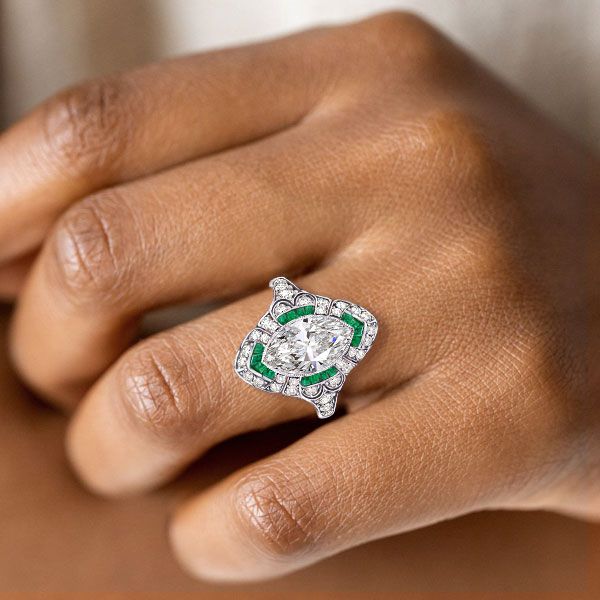 ItaloJewelry: Your Trusted Partner for Unique Marquise Engagement Rings
With an abundance of choices in the market, ItaloJewelry stands out, especially when it comes to crafting the best engagement rings.
The ItaloJewelry Edge: Superior Craftsmanship and Authenticity
Every unique marquise engagement ring crafted at ItaloJewelry is a testament to their precision, quality, and artistic prowess. Their skilled artisans ensure that each ring, be it an elegant engagement ring or a sterling silver engagement ring, radiates unmatched brilliance.
Beyond the Ring: Exploring ItaloJewelry's Diverse Jewelry Collections
Apart from their signature unique marquise engagement rings, ItaloJewelry boasts a vast collection ranging from necklaces to wedding sets. Whether you're hunting for oval cut engagement rings or looking to adorn yourself with a piece from their elegant jewelry sets, ItaloJewelry caters to every taste.
Safeguarding Your Investment: ItaloJewelry's Assurances and Services
Investing in a piece of jewelry, especially something as significant as unique marquise engagement rings, comes with its anxieties. ItaloJewelry eases these concerns by offering FREE SHIPPING on any order, a generous 60-DAY return policy, and a solid ONE-YEAR Warranty. Furthermore, with their 100% SECURE Payment system, every transaction is smooth and worry-free.
And for those marking their calendars for the 2023 Black Friday sales, you're in for a treat. With ItaloJewelry's Black Friday 2023 offers, expect some of the best black Friday deals 2023 has to offer, especially on their unique marquise engagement rings. So, as the excitement builds up for 2023 Black Friday deals, remember to keep ItaloJewelry on your radar. The blend of exquisite craftsmanship and unbeatable offers makes it a shopping experience you won't want to miss.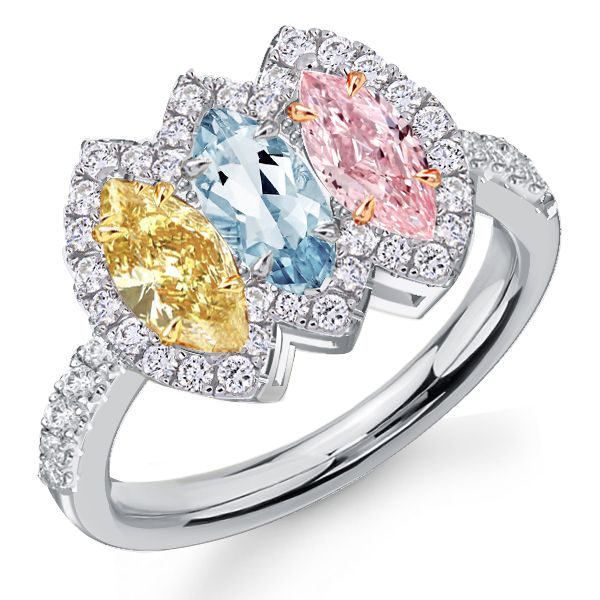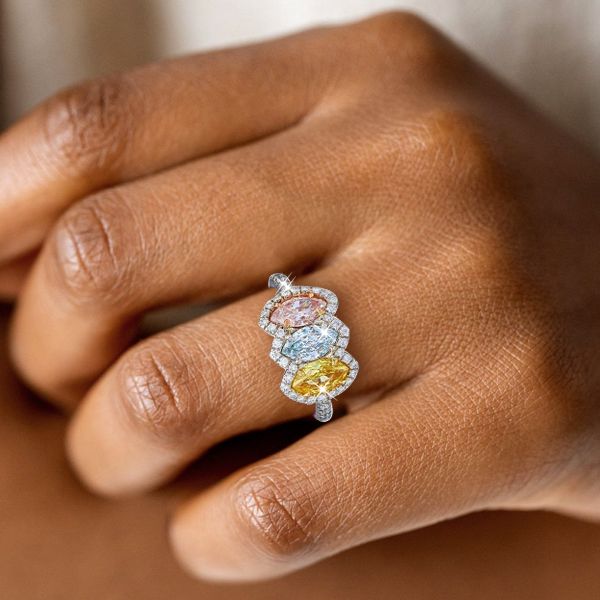 Make the Most of Black Friday 2023 with ItaloJewelry
When November's chill begins to touch the air, the exhilaration of Black Friday 2023 can't be far behind. A global fiesta of unmissable deals, tempting discounts, and exciting doorbusters, Black Friday beckons shoppers everywhere. And for those desiring to make profound statements of commitment, there's no better place to look than ItaloJewelry. This Black Friday, their offerings on unique marquise engagement rings are set to be the showstoppers.
Black Friday 2023: Unmissable Deals on Unique Marquise Engagement Rings
Black Friday 2023 at ItaloJewelry promises to be an event to remember, especially for lovers of unique marquise engagement rings. These elegant engagement rings, known for their distinctive elongated shape and sharp pointed ends, have historically captured many hearts. And as Black Friday 2023 approaches, ItaloJewelry is preparing to present these unique marquise engagement rings in an even more enticing light.
Expect deals that not only make these beautiful unique marquise engagement rings more affordable but also showcase the impeccable craftsmanship of ItaloJewelry. Whether you've set your heart on a unique marquise engagement ring elegantly set in sterling silver, or one paired gracefully with eternity wedding bands, Black Friday 2023 is the moment. Beyond just the attractive pricing, it's the unparalleled quality and design of these unique marquise engagement rings that stand testament to ItaloJewelry's dedication. Their 2023 Black Friday sales are emerging as one of the best Black Friday deals 2023 has seen, ensuring that your hunt for the perfect engagement rings culminates in joy.
Shopping Smart: Tips to Navigate ItaloJewelry's Black Friday Offerings
The hustle and fervor of Black Friday sales can sometimes be overwhelming. But with a bit of strategy, you can navigate ItaloJewelry's offerings with ease:
Set a Budget: With the allure of so many unique marquise engagement rings, it's easy to overshoot your budget. Define what you're willing to spend, whether you're considering an oval cut engagement ring or a classic unique marquise design.
Stay Updated: Get on ItaloJewelry's mailing list or follow their social channels. This ensures you're in the know about the best Black Friday deals 2023, particularly concerning unique marquise engagement rings.
Explore Beyond Rings: While unique marquise engagement rings are the stars, don't miss out on the other jewelry treasures. Black Friday 2023 might surprise you with deals on necklaces, bracelets, and more.
Ask Questions: The purchase of a unique marquise engagement ring is monumental. Never hesitate to consult ItaloJewelry's experts. Their guidance can steer you to that perfect piece, whether it's a unique marquise engagement ring or a luminous sterling silver variant.
As we gear up for Black Friday 2023, remember that the right purchase is one made with thought and care. With ItaloJewelry's exquisite collection and outstanding services, this Black Friday promises memories as sparkling as the unique marquise engagement ring you'll proudly possess.