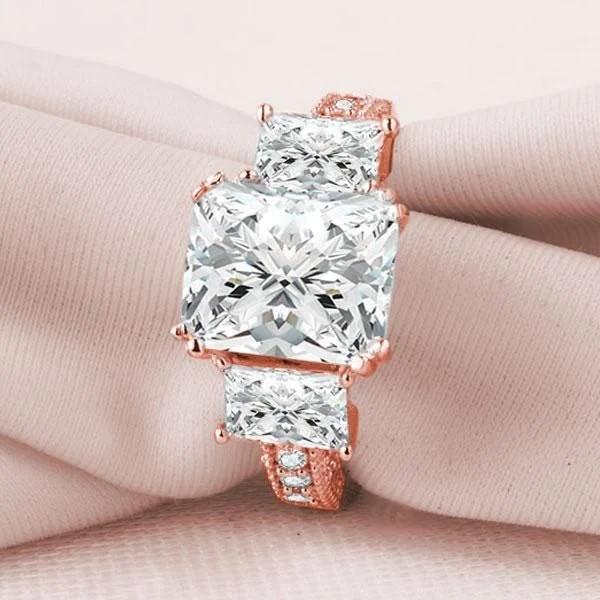 The rose gold engagement ring is the favorite choice of trend-setters and romantics, and it is a particularly passionate choice. The rose gold emerald engagement rings are made by alloying gold and copper. Because of its pink to red color, it is one of the most romantic choices. In the past, this excellent metal has always been the favorite of many fashionistas, but its popularity has risen sharply in recent years. Our rose gold emerald engagement ring collection can deepen your choice, which will surely shock your special audience.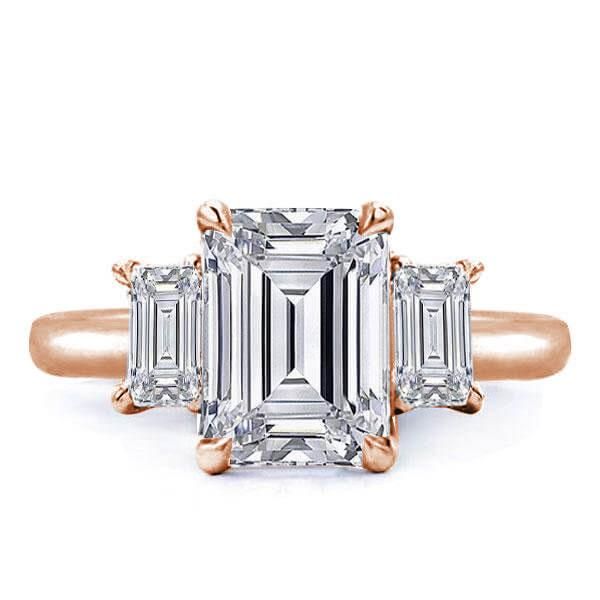 How to choose rose gold emerald engagement rings? These are some things you need to consider when shopping.
Set off her complexion-no need to worry about whether the unique color of rose gold will complement your lover's skin. Rose gold accentuates the blush in almost every skin tone, ensuring that no matter how light or dark her skin is, your love will become beautiful.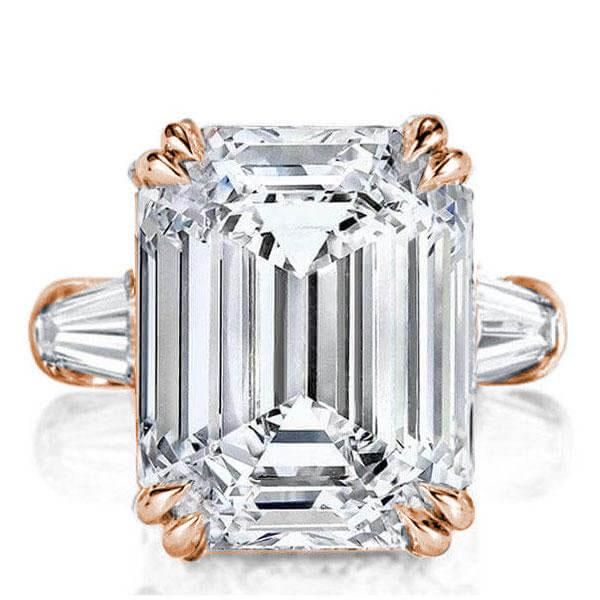 Durability-Since rose gold is made of a mixture of copper and gold, it has a variety of interesting qualities. Of course, one of the most striking features is its pink color. But one of its most practical features is durability. The strength of copper makes these amazing rings stronger than gold or white gold.
Most women will definitely like rose gold emerald engagement rings. But before making a leap-forward purchase, please check other's important jewelry. Does she wear a lot of rose gold? Great-go ahead and try it. Does she have gold and silver, but no rose gold or copper jewelry? Feel free to ask her what she thinks about it. Rose gold is not infused with copper, so it will not cause allergies. If your loved one has sensitive skin or is allergic to copper, she may have an allergic reaction. Pay attention to details so you can make the right choice.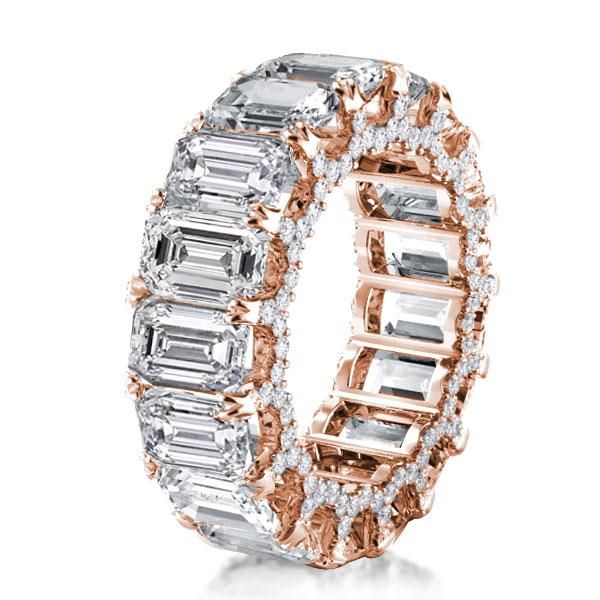 Clarity is the most important of 4 C diamonds to consider when buying rose gold emerald engagement rings. Never compromise on the clarity of the diamond. Since emerald cuts are step-cut diamonds, they have no facets to disperse inclusions. But it also means that they don't emphasize color, which is great. The diamond picks color from the yellow and rose gold settings, so choosing a lower color grade (such as H or I) may be a wise choice because it has a lower contrast with the setting and makes your gems look whiter .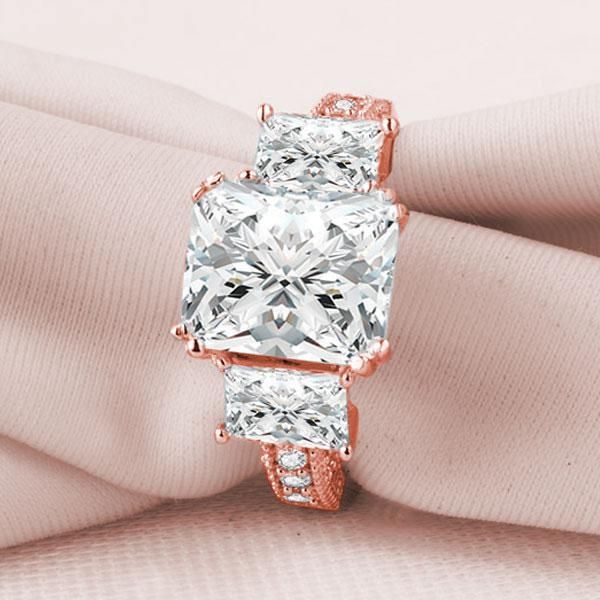 You also need to determine which aspect ratio you prefer when cutting rose gold emeralds. Although longer and slender is undoubtedly the way to go, you still need to pay attention to the proportions that are too large and ultimately look like a rectangular cut diamond. If it feels a lot, don't worry. You can describe the look you want to one of our expert gemologists, and they may worry about all these numbers.
Have you decided? You can browse our collection of rose gold emerald engagement rings and find more inspiration here.