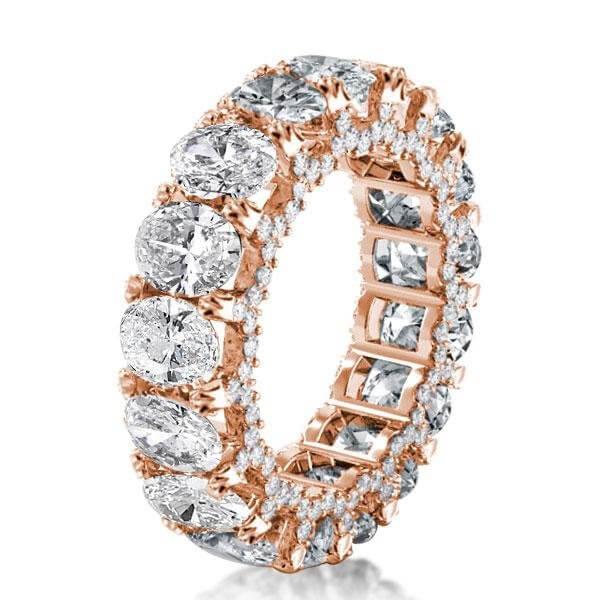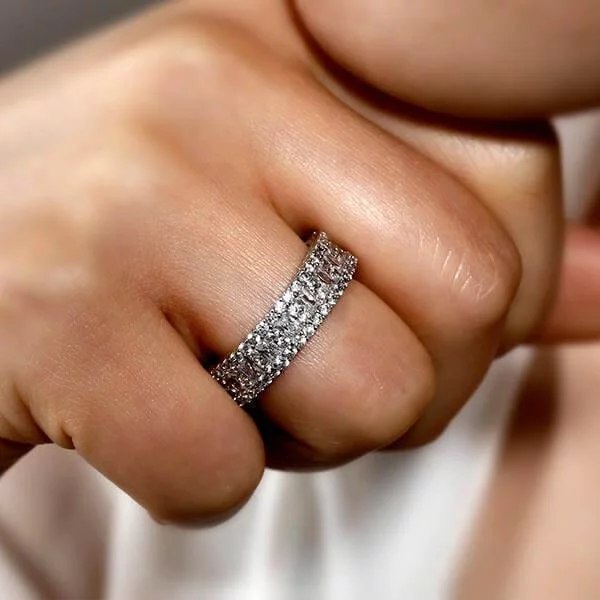 After five or ten years of marriage (or even just one) many couples choose to celebrate their anniversaries with special rings. Anniversary rings are often bands embellished with diamonds, though there are no set rules – make sure to choose a design that fits her personal style.
anniversary wedding band by year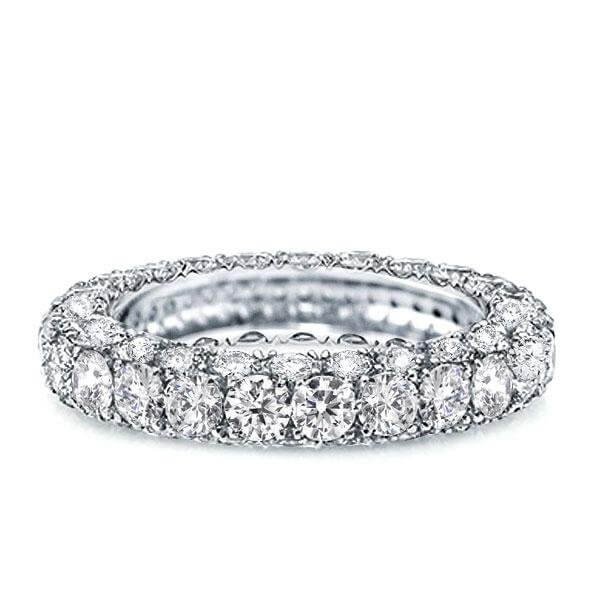 The old-fashioned list of anniversary gifts says couples should give each other wood on their fifth anniversary, tin or aluminum on their tenth, and wait until fifty years of marriage before celebrating with gold jewelry! The modern list says that diamond jewelry should be given on your tenth anniversary. We say: Buy an anniversary wedding band whenever it feels right. To truly surprise your wife, give her a ring on an "off" anniversary (fourth or sixth or eleventh, for example). It's certain to be a welcome surprise. That being said, guidelines can sometimes prove helpful. Here's what we suggest:
1 Year: Gold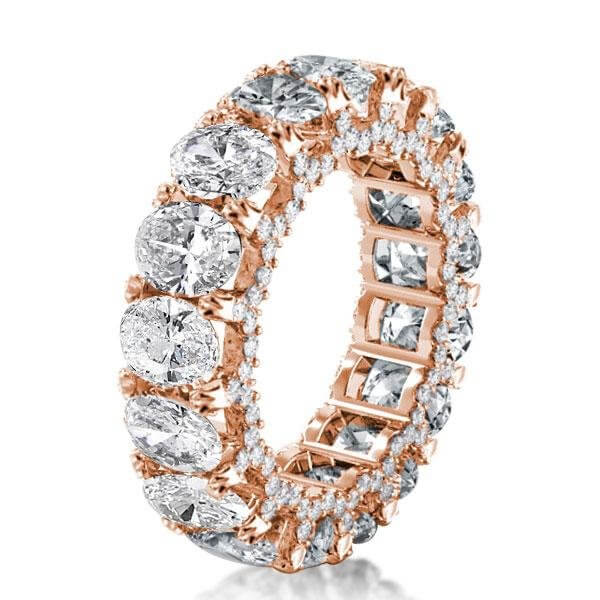 The first year of marriage is filled with precious memories, and the gift of something gold is a fitting way to commemorate them. For a classic first anniversary present, choose a piece of anniversary wedding band in yellow or white gold. Consider rose gold for a more distinctive look, especially popular in contemporary or vintage styles.
CHOOSING AN ANNIVERSARY RING
Considering whether you want the anniversary wedding band. The advantage to coordinating rings is that you can wear them together on the same finger. Often when a woman has a simple wedding band, the couple opts for an anniversary wedding band with more embellishment.
Eternity bands, featuring diamonds or other precious gems encircling the finger, are one popular choice, or you might choose a ring featuring the same number of diamond accents as years you've been married (a band with five diamond accents for your fifth anniversary).