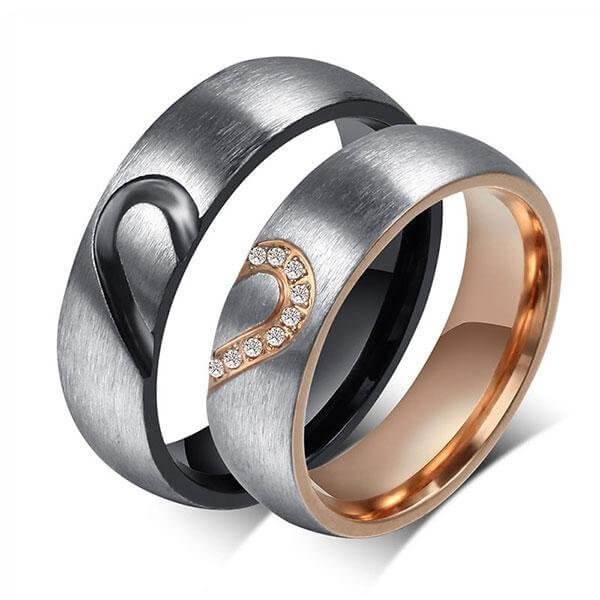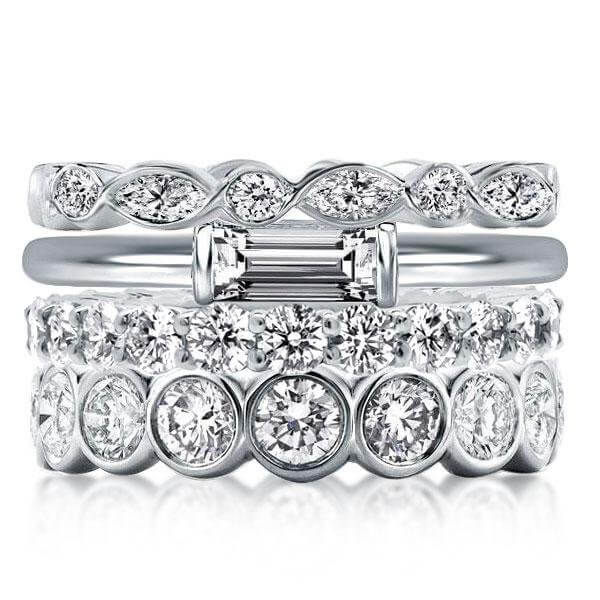 So, you've decided to make it official — and what better way to commemorate your commitment to each other than with matching wedding rings sets? Some couples may be wary of this concept, but with so many awesome wedding rings deal out there it's easy to find something you'll both love. Allow yourselves to be as creative or classic as you both want. Here's some inspiration to get you started!
Matching Designs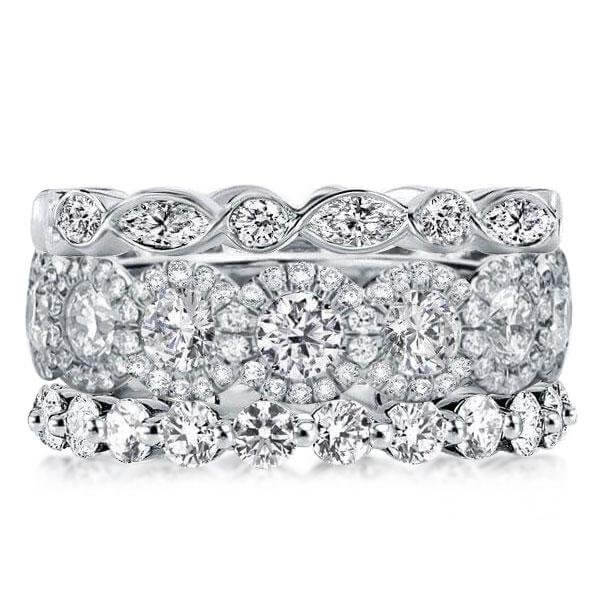 Couples often shop wedding bands that have interesting details, like the rings above which feature carefully carved vertical lines. If you're looking for something a little more trendy than a plain wedding bands, this is a great option for you and your partner.
You and your partner can experiment with varying ring widths to suit your hands – it's okay for your rings to not be completely matching. If you have smaller hands, you may feel a 2mm thin wedding bands looks better on your finger while someone with larger hands may prefer a 5mm band.
Matching Jewels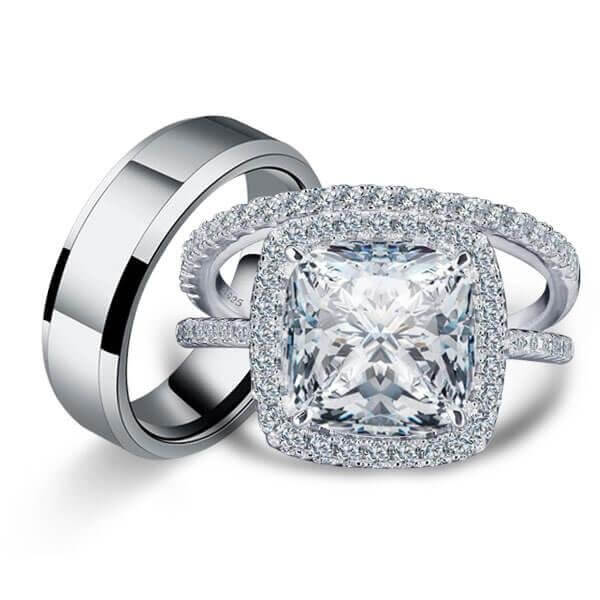 Wedding rings are becoming increasingly versatile. Some couples are even moving away from the traditional diamond. Choosing rings with matching stones, whether it's a diamond or another precious stone, is a striking way to seamlessly execute the matching pairs concept. The wedding bands above don't completely match — let's call it a "conscious coupling" of both your styles.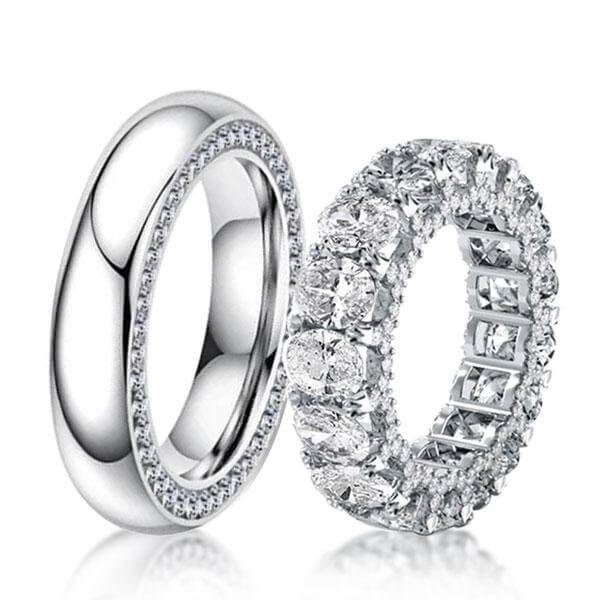 You can also match each other by choosing a band with the same number of stones.
Engravings
This is easily the most sentimental way to pair your wedding rings because it's the most meaningful and personalized way to do it. Engraving your anniversary or a symbolic, short quote on your rings is a beautiful way to implement this trend. It also makes for a great conversation piece!
Hand engraving is the preferred way to go but may cost more than machine engraving. Be prepared to plan ahead as ring engraving can take anywhere from one day to one month depending on which vendor you use.
To find out more about Italo's complimentary wedding ring bands engraving services, call +1(864)713-0791 to speak with an expert.
Matching Metals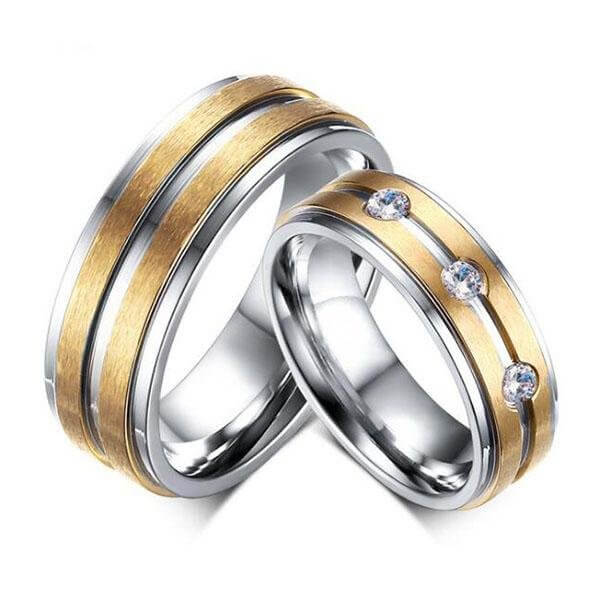 Opting for matching metals for your simple wedding bands online is an easy and straight-forward way to match with your partner. Wedding band metals range from palladium, gold, and platinum to sterling silver. Add your own personal flavor to each band, such as stones or designs, while keeping the metals aligned.
Two-Toned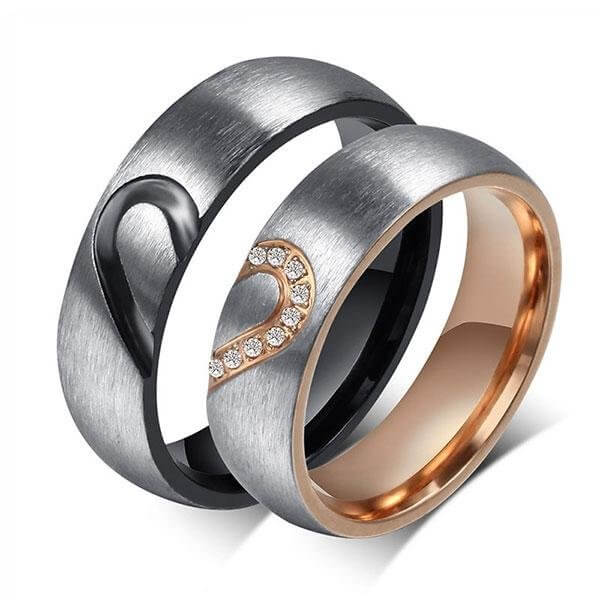 If you really like yellow gold but your significant other loves white gold, why not go for both? Two tone wedding band are distinctive and provide a compromise between both of your tastes.
Your wedding rings tell a story — a story of love and commitment. Choosing to go with a matching wedding ring pair is a meaningful way to commemorate that narrative. Whichever style you choose, make sure it reflects you and your partner's ideal version of happily ever after.