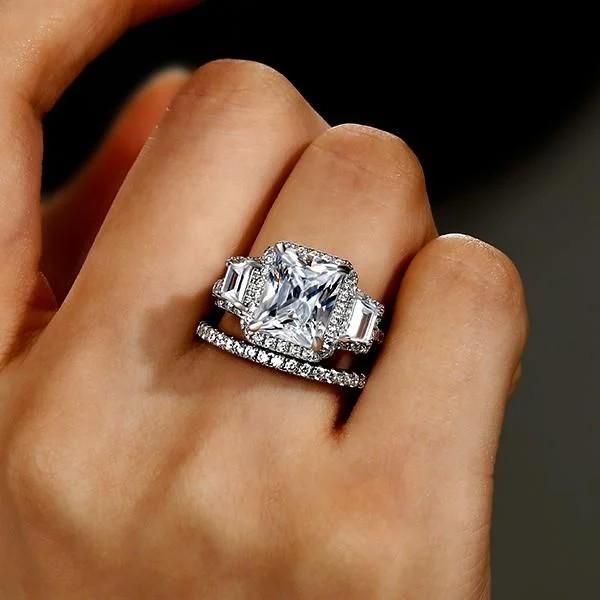 Your engagement ring can go beyond simply being beautiful; it can also tell a story. 3 stone engagement ring with wedding band — also known as past, present and future rings — are beloved by some brides-to-be for their symbolism. As the name suggests, each stone on the ring represents a couple's past, present, and future. Gazing at it might inspire the wearer to reflect on good memories, their current love, and all the potential happiness to come.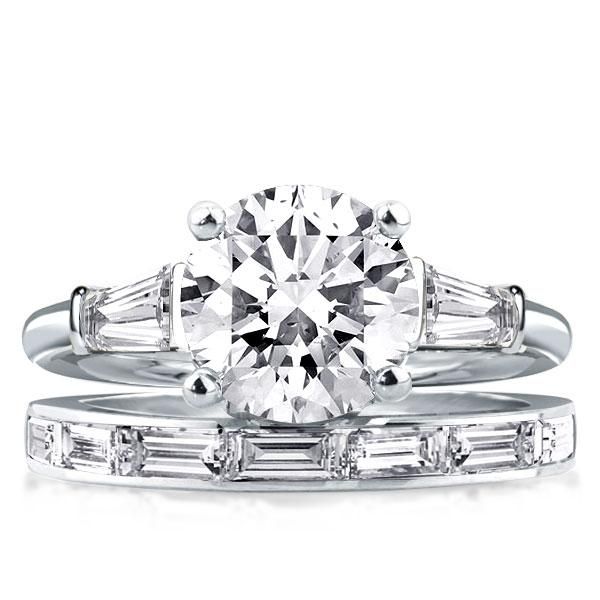 tips to buy 3 stone engagement ring with wedding band
Thin Pave Bands
Three stone rings have a, classy, ​​elegant, and timeless appeal. By pairing a three stone ring with a pave band you are adding a modern and fun twist to your ring.
Bright Cut or Channel Set Bands
Bright cut and channel set bands look similar in that they have a smooth edge of metal running along the borders of the ring. it gives your classic pave look a more traditional feel that works perfectly with the look and feel of a three stone ring. The metal edges on the band will perfectly complement the metal on the engagement ring. Channel set rings also protect your band from abrasions making it a nice safe option.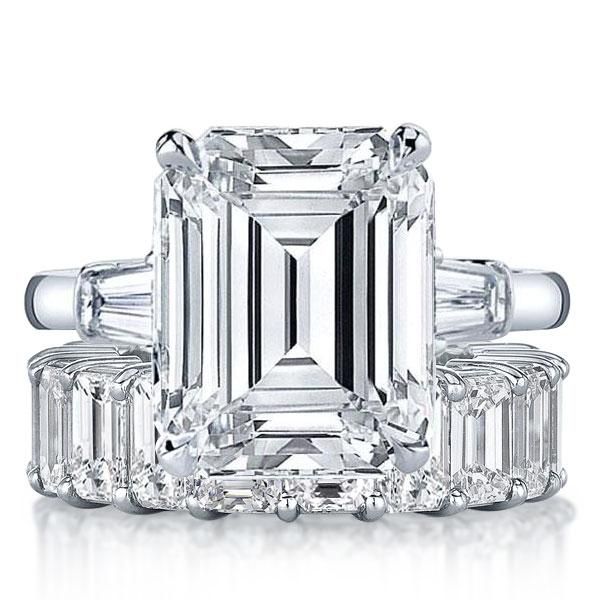 Match the Shapes
If you want to get an eye-catching appearance, please choose according to the shape of the ring. if you have an emerald cut or asscher cut ring, consider an emerald or asscher cut eternity band. If you have a round center diamond, consider round diamonds set in a basket setting or U-prong style design for a classic look.
3 stone engagement ring with wedding band settings and styles
The three stones can be of the same shape, or you can choose a blend of different shapes. For example, the center stone could be an emerald cut or a princess cut, and the side stones trilliants. One timeless combination is a round center stone flanked by two baguette cut stones, which created visual interest by combining step-cut and brilliant cut diamonds.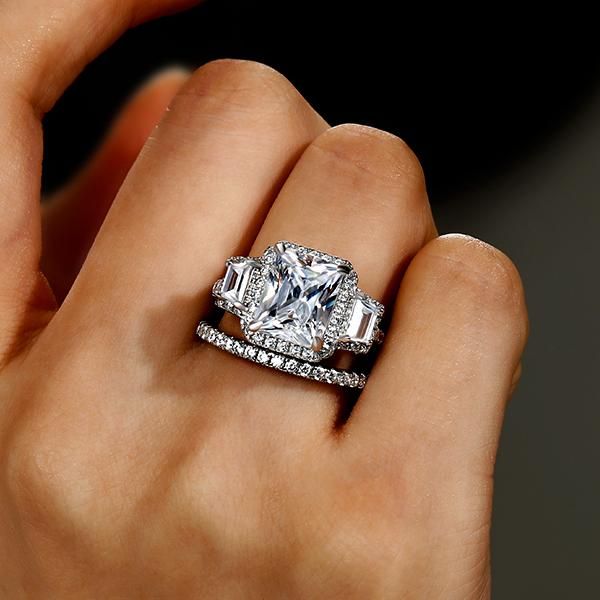 One important thing to keep in mind when buying a 3 stone engagement ring with wedding band: Consider the lifestyle of the bride-to-be. If she has a very active lifestyle, there might be opportunities for the ring to get snagged or damaged throughout the day. Some women with physically active jobs or hobbies choose simpler settings; others love their three stone engagement rings.