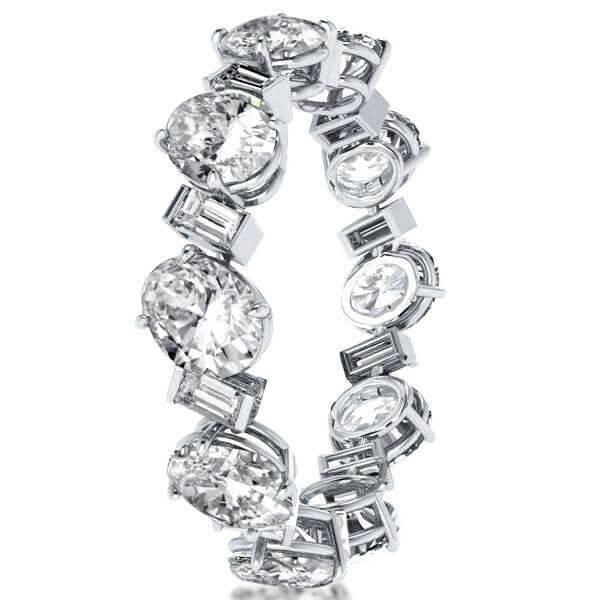 Eternity bands are rings that are meant to celebrate a special anniversary, a milestone, or any other important occasion in your life. They are often made up of a line of identical stones (usually diamonds), but they can consist of colored gemstones such as rubies or sapphires to give the band some color. An eternity band can also feature stones that only span across the face of the ring, known as a "half-eternity" ring. It is suggested that shop affordable eternity bands.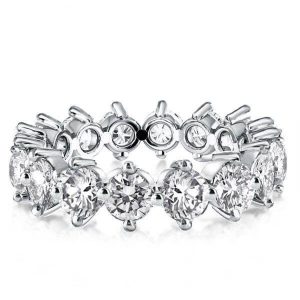 Eternity diamond rings can be double row, triple row, or even quadruple row diamond bands, stackable or pave diamond rings.
An eternity band symbolizes eternal love because of it's endless circle of stones. Typically, shop affordable eternity bands are gifted by a woman's lifelong partner during a major anniversary or milestone in the relationship.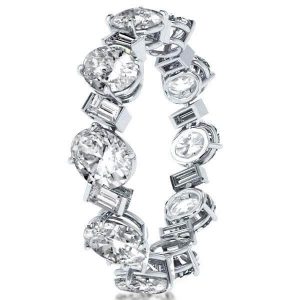 While eternity bands are often an upgrade from a woman's current wedding ring set, it is also becoming more common that some brides prefer to wear an eternity ring from the very beginning of the marriage. Will you shop affordable eternity bands?