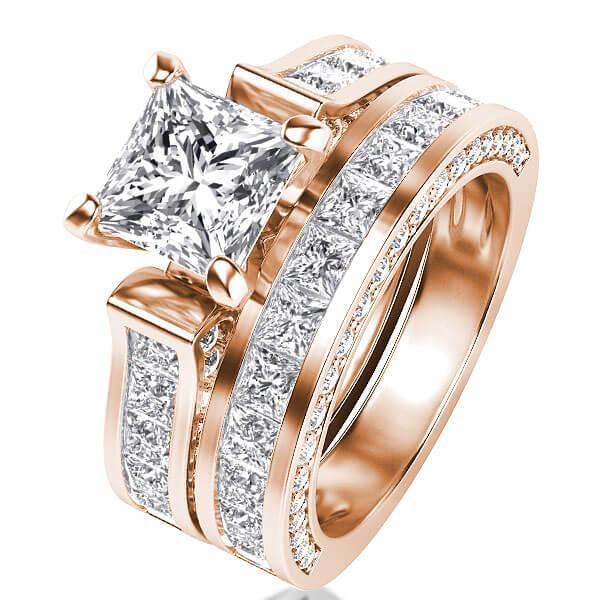 Embracing the Warm Glow: The Rise of Rose Gold Bridal Jewelry Sets
The allure of rose gold is undeniable. Its pinkish hue has found its way into the hearts of many, especially modern brides. The rise of rose gold bridal jewelry sets reflects a deeper yearning for something that stands out, yet remains timeless.
The Romance of Rose Gold: A Modern Love Affair
From the vibrant streets of Paris to New York's dazzling skyline, rose gold has emerged as a symbol of love, warmth, and vintage elegance. Its meteoric rise in the world of jewelry isn't just a fleeting trend. When brides select rose gold bridal jewelry sets, they're choosing a metal that encapsulates a rich history, reminiscent of bygone eras yet thoroughly modern. This modern love affair with rose gold has seen countless brides opting for rose gold bridal jewelry sets as they walk down the aisle, a testimony to its enduring charm.
Rose Gold Bridal Jewelry Sets: Beyond Aesthetics
At its core, rose gold is not just about the aesthetics. The durability of this metal, combined with its unique hue, makes rose gold bridal jewelry sets a practical choice. Its hypoallergenic nature ensures that brides with sensitive skin can wear their rose gold bridal jewelry sets with comfort and confidence. More than just its beauty, rose gold bridal jewelry sets promise longevity, a crucial factor for brides looking for heirloom pieces.
ItaloJewelry's Expertise in Crafting Dreamy Rose Gold Collections
Choosing rose gold bridal jewelry sets from ItaloJewelry means investing in craftsmanship. Each set is a testament to the dedication, skill, and artistry that goes into making jewelry pieces that resonate with both contemporary tastes and age-old traditions. ItaloJewelry has carved a niche for itself, turning rose gold bridal jewelry sets into works of art.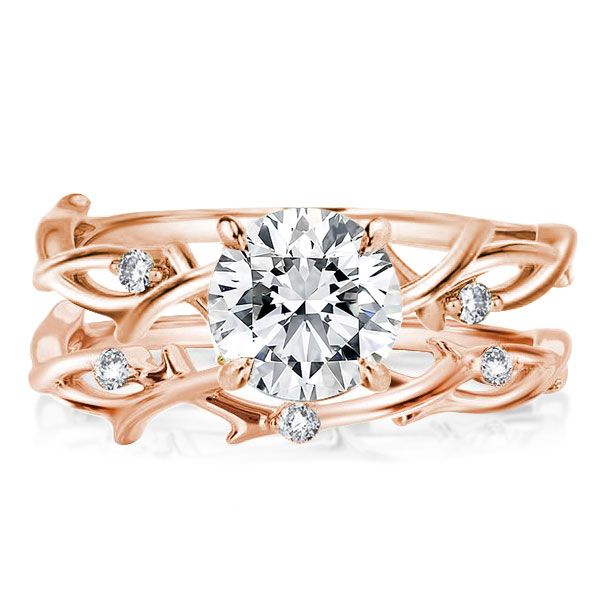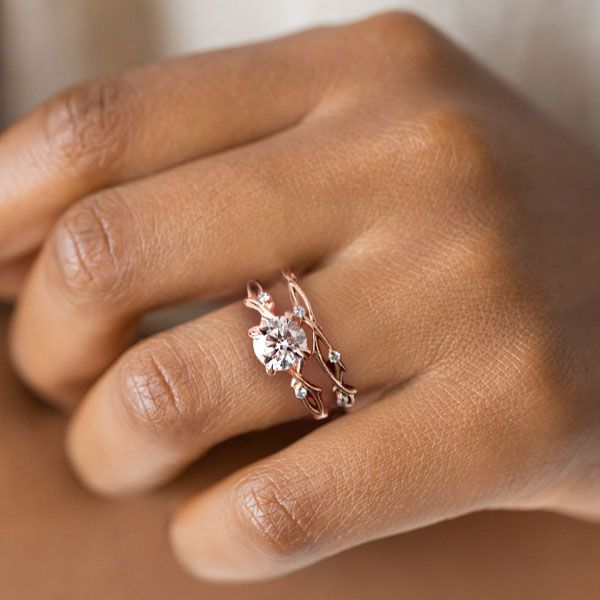 Navigating ItaloJewelry's Exquisite Rose Gold Collections
Pairing Possibilities: Marrying Rose Gold with Gemstones
The magic lies in the details. At ItaloJewelry, rose gold bridal jewelry sets are often paired with a diverse range of gemstones. Whether it's the fiery brilliance of a diamond or the deep allure of a sapphire, these gemstones elevate the charm of rose gold bridal jewelry sets, creating pieces that are truly unique.
Tailoring to Individual Tastes: Customizable Rose Gold Options
Every bride is unique, and so should be her jewelry. ItaloJewelry offers bespoke rose gold bridal jewelry sets, allowing brides to have pieces that reflect their personal style and love story. From rose gold engagement rings to intricate necklaces, the possibilities are endless.
Sustainability and Ethical Sourcing: Rose Gold with a Conscience
In a world increasingly conscious of ethical sourcing, ItaloJewelry stands tall. Their commitment to sustainability ensures that every piece, including rose gold bridal jewelry sets, unique class rings for girls, or even the special 10 year anniversary ring, is crafted responsibly. For brides who care about the world as much as their big day, choosing rose gold bridal jewelry sets from ItaloJewelry aligns with their values.
In the journey of life and love, every piece of jewelry tells a story. With rose gold bridal jewelry sets from ItaloJewelry, brides can ensure their story is as radiant and timeless as the metal they wear.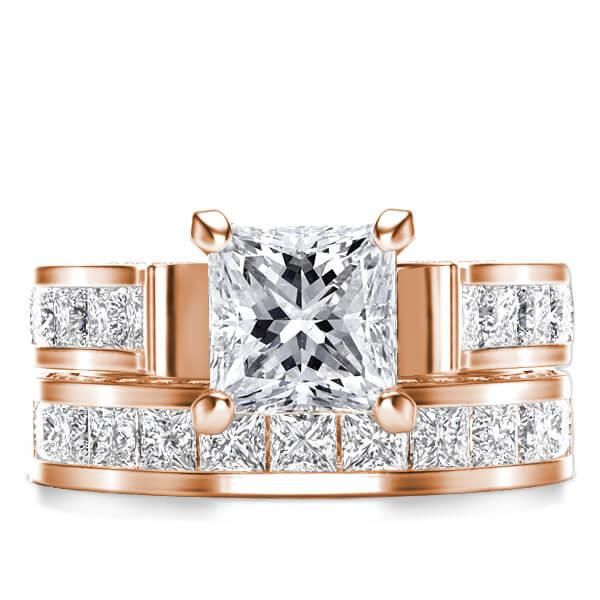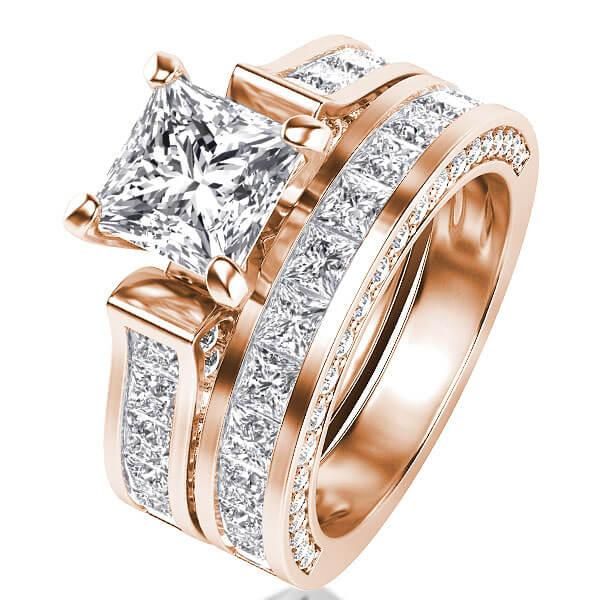 Ensuring a Seamless Rose Gold Bridal Jewelry Shopping Experience
Navigating the world of bridal jewelry can be a daunting task, especially when faced with a myriad of options. Amidst this glittering array, rose gold bridal jewelry sets have captured the hearts of many, standing out with their warm hue and timeless elegance. However, choosing the perfect set requires more than just a keen eye—it calls for guidance, trust, and a touch of inspiration.
Buyer's Guide: Tips to Select the Perfect Rose Gold Set
For those embarking on this journey, here are some invaluable pointers:
Understand the Hue: Rose gold comes in various shades, from a subtle pink to a deeper, more pronounced rose. When selecting rose gold bridal jewelry sets, consider which shade complements your skin tone the best.
Check the Purity: Not all rose gold bridal jewelry sets are created equal. Look for sets that strike a balance between gold purity and durability.
Consider Gemstone Combinations: Rose gold bridal jewelry sets often feature gemstones. Think about which stones, from dazzling diamonds to vibrant rubies, will complement your set.
Factor in the Budget: While rose gold bridal jewelry sets exude luxury, there's a range for every budget. Define yours and explore options within it.
Visit Reputed Jewelry Stores Online: With numerous jewelry stores online, it's essential to choose a trusted platform. This ensures you get quality pieces that match their description.
Relishing in ItaloJewelry's Promise: Trust, Transparency, and Timeless Beauty
Shopping for rose gold bridal jewelry sets is more than a transaction—it's an experience. ItaloJewelry understands this profoundly. From offering an extensive collection of engagement rings for women, including the exquisite princess cut engagement rings, to their unwavering commitment to customer satisfaction, they've set a gold standard, quite literally!
Free shipping, a generous return policy, secure payment methods, and the promise of unmatched quality—ItaloJewelry's assurances make shopping for rose gold bridal jewelry sets a joyous and stress-free journey.
Voices of Satisfaction: Tales of Brides Adorned in Rose Gold
Nothing speaks louder than the voices of satisfied customers. Brides from all walks of life have found their dream rose gold bridal jewelry sets at ItaloJewelry. Here's what they have to say:
"When I first laid eyes on their collection of rose gold bridal jewelry sets, I was spellbound. The set I chose was beyond perfect. Every time I wear it, I'm reminded of my special day." - Clara
"Shopping for engagement rings for women can be overwhelming, but ItaloJewelry made it a breeze. I found a mesmerizing princess cut engagement ring that paired beautifully with my rose gold set." - Mia
These tales of joy and satisfaction serve as both an inspiration and affirmation. For those in search of their dream rose gold bridal jewelry sets, ItaloJewelry promises not just a piece of jewelry, but a treasured memory waiting to be worn.