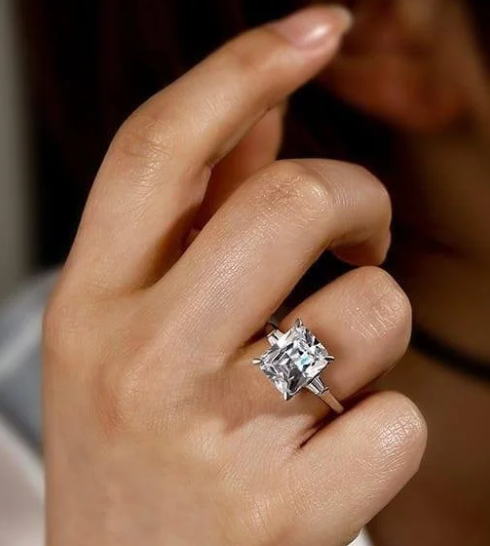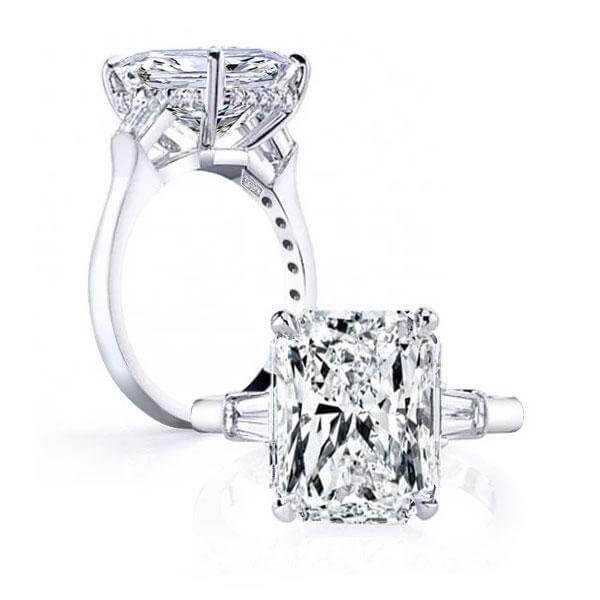 An engagement ring is usually the first large purchase that a person will make. It comes with a life long commitment, making it that more important. Having a large or unlimited budget may seem ideal. However most of us find ourselves working within specific price guidelines that makes sense for each individual's financial situation. Let's focus on some Italo affordable engagement rings designs at $200 or less that still maximize the wow factor!
ITALO THREE STONE CREATED WHITE SAPPHIRE ENGAGEMENT RING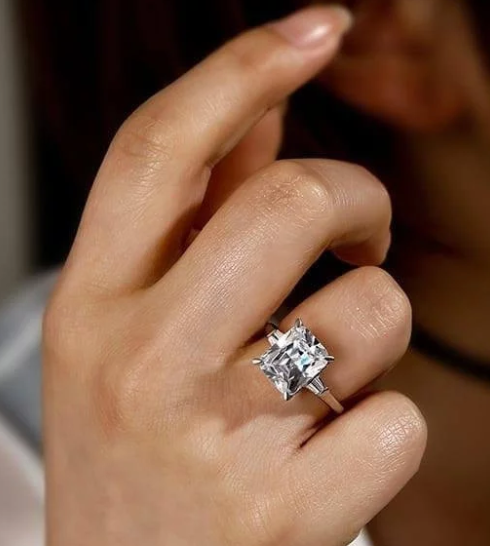 A larger single diamond that is of good quality and beauty can become very pricey. A engagement ring design is a great way to get a lot of bang for your buck. The center-stone is 4 carat but features a beautiful brilliant style cut. Keep in mind we create this design for many center-stone shapes. The ring is certainly a way to get a lot of punch out of your ring while remaining in an affordable engagement ring price point.
ITALO DOUBLE HALO RADIANT CREATED WHITE SAPPHIRE ENGAGEMENT RING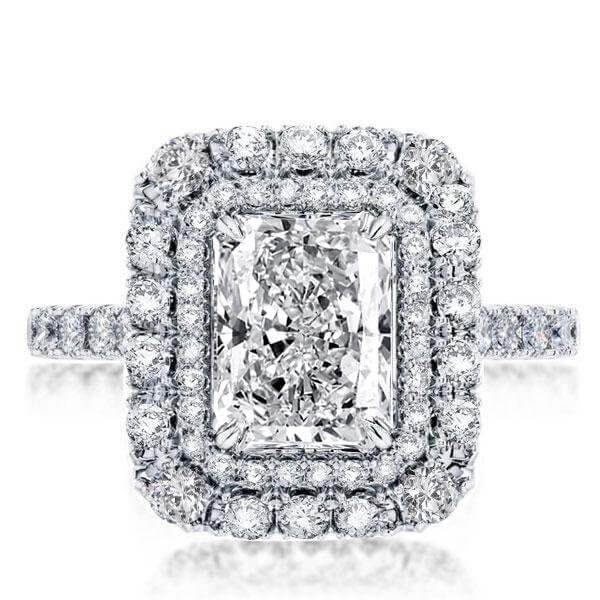 If you really want your ring to standout, consider this beautiful engagement ring . This sapphier comes in a range of colors and most of the popular shapes that diamonds are cut in. This can allow you to get a large center-stone without breaking the bank. This ring here can be had for under $130 making it another cost effective engagement ring to consider.
ITALO RADIANT SOLITAIRE CREATED WHITE SAPPHIRE ENGAGEMENT RING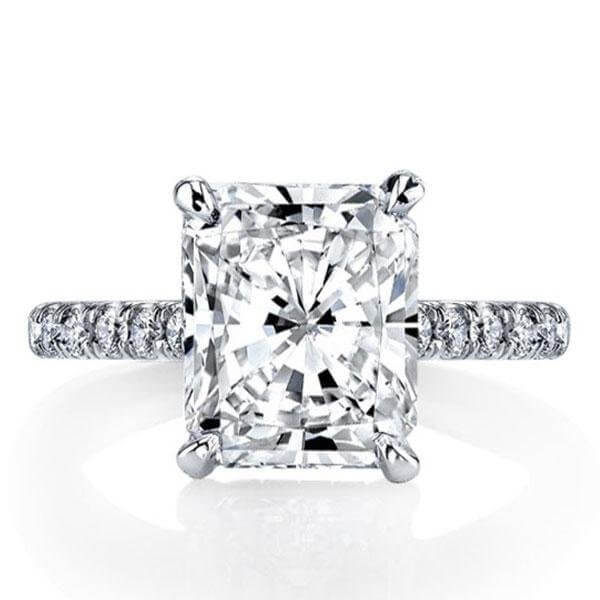 It is not a secret that we love sapphier! They have a lot of visual similarities to diamonds and come at a fraction of the cost. While we used this particular ring as an example, many of our beautiful sapphier center-stone engagement rings would also fall within the affordable engagement rings category while making a huge statement. This ring has a radiant cut center with the rough equivalent of a 3.5 carat diamond. The setting itself features one row of diamonds on that band that make it sparkle from all angles. What more can you ask for from an engagement ring? A large center-stone that is flawless in clarity and has great sparkle as well as a handmade setting that is crafted perfectly to its dimensions; all for under $120!
At Italo we can custom make most any of the 800+ designs shown on our website for any size, shape, or type of center-stone. This allows you to achieve a top quality ring style and a beautiful center-stone without breaking the bank. If you are set on a diamond consider one of our halo designs or an alternative like a sapphier. If color is your thing consider a sapphier or one of the many other color gemstone designs. The options are endless so speak with us today to start your custom design process.