Protection Plan Details
Life happens. Enjoy peace of mind knowing your jewelry is protected from nonhuman factors damage.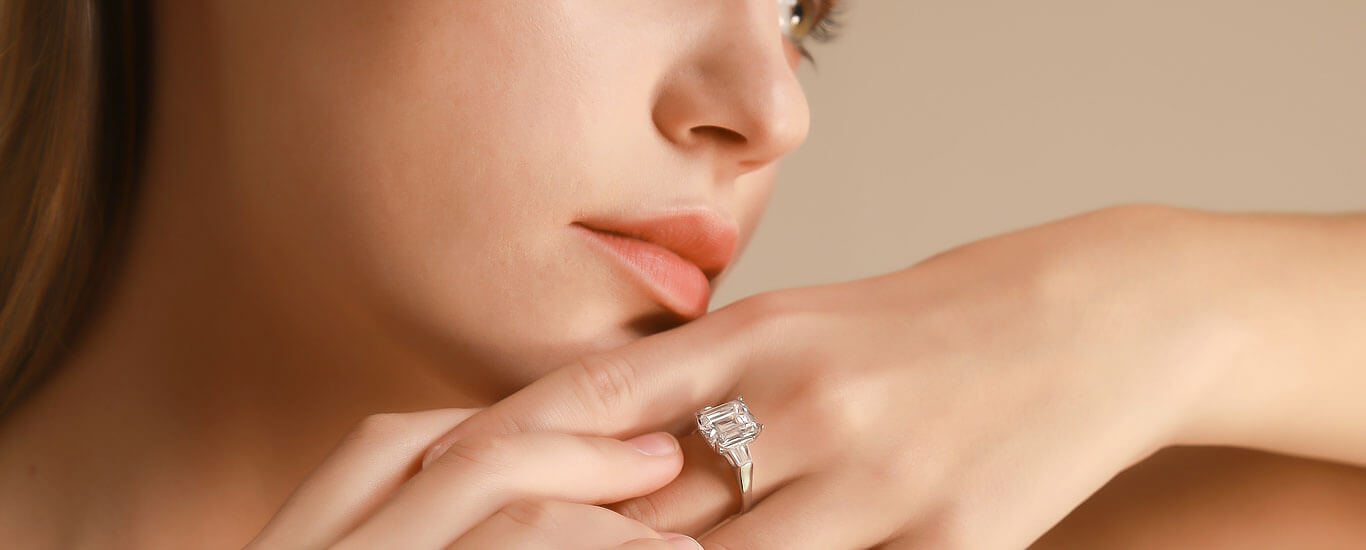 The rundown
Repair or replacement

If your jewelry breaks, we will repair or replace it for you!

Added benefits

Rhodium plating, polishing, nickel free and more!

Jewelry damage

When quality defects caused by nonhuman factors occurs, your jewelry is protected.

Zero delay

Quick & convenient service process helps you resolve the issue within the shortest possible time.

Peace of mind

Wear your jewelry freely and without worry. We have you covered!

Customer focused support

We're always happy to help, and available 24/7.
What if my jewelry breaks?
Step 1

Email Us at [email protected] or give us a call at +1(864)713-0791. Get approved instantly.

Step 2

Send a picture and elaborate the problem. Our customer service will turn problems into solutions.

Step 3

Your repaired or replaced jewelry item will be shipped out in no time! We'll send you a link to track its progress.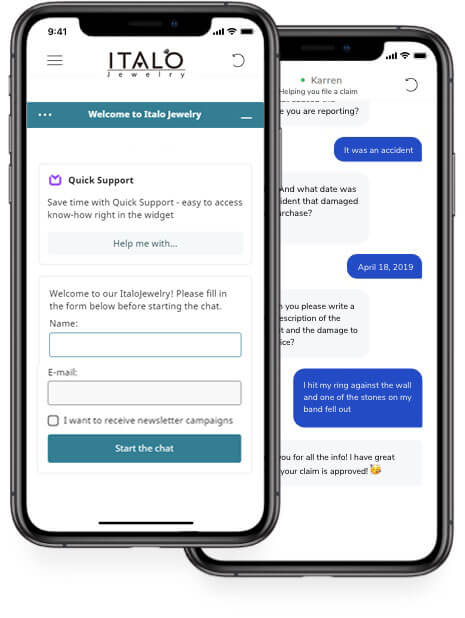 We making customers happy
I have been very happy using Italojewelry.com for years, with very few issues until recently. It appears that their customer support has changed, most likely due to the Chinese Covid-19 virus, which has brought our country to its knees. I will continue to shop on Italo Jewelry, and will continue to compare their prices against their competition. I still rate them 5 stars!

Jules S.
Italo jewelry may be a large company but their service is amazing. Prices are good and delivery is quick and dependable. The fact that you receive a picture of how your delivery was placed and with the time and date is exceptional. Grateful for their consideration of people's needs!Italo Jewelry has truly helped me out. They replaced my broken parts quickly and are a great company to work with.

Emma W.
I just received this ring. The presentation that it is sent in is very impressive and professional!! If you needed a gift this would be fabulous. The ring is beautiful…. Didn't know it was rose gold color though. I really love it.

Sierra A.
Italojewelry continues to exceed my expectation with their service. I have been a member of Italojewelry since 2019. I continue to experience outstanding service. Other businesses should learn from Italojewelry "the meaning of customer service."

Clarksville J.
Italo Jewelry has truly helped me out. They replaced my broken parts quickly and are a great company to work with.

Margaret N.
Frequently Asked Questions
Why should I add an jewelry damage plan?

This plan provides quality defects protection caused by nonhuman factors from missing stones, tarnished metal, damaged prongs, clasps, hinges, earring backs, and more. Our plans are in effect from day one, and even extend your coverage from defects in workmanship and/or materials, including normal wear and tear after your manufacturer's warranty expires.

What if I need to return my jewelry?

If your order is eligible for a return, you can contact us to return for a refund. The replacement for warranty coverage of your covered product cannot be returned.

What do I need to provide if I file a claim?

When filing a claim with Italo Jewelry, you will simply need to provide either your order number, problem image, or other piece of information.

Can extended warranties be transferred?

The extended warranty cannot be transferred to a new owner.